$39.99
AUD
Category: Cooking | Reading Level: 5 Cooking
The Edible Garden Cookbook & Growing Guide is a book about growing food wherever you may be and however much space you have. It is about cooking simply with fresh, seasonal produce and about celebrating life through sharing food with friends and family and the community around you.This book has lots of practical gardening advice, with information on how to set up a garden using a sunny windowsill, courtyard, backyard and even no yard (hint: check out your local community garden!). There are step-by-step guides to building a no-dig garden and the best way to compost depending on the space you have, as well as an A-Z guide for growing the most popular (and easiest to grow) veg.Paul then shares more than 70 simple, produce-driven recipes that are bursting with freshness and flavour. This is easy family food - vibrant, healthy and delicious. And finally, Paul looks at how to develop relationships around food and shares some wonderful ideas for various events, from throwing a pickle party and hosting a harvest festival to building a mud-brick oven in your backyard and inviting your neighbours over for a wood-fired pizza night!The Edible Garden Cookbook & Growing Guide is for everyone who is interested in food and community. It will inspire and give you confidence to try your hand at growing your own produce and making more of your own food, and help you to find real meaning in everyday life. ...Show more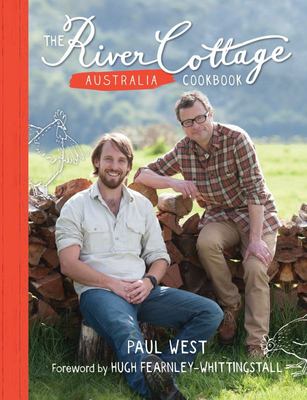 $45.00
AUD
Category: Cooking
Hugh Fearnley-Whittingstall has sowed the seed for a brand new River Cottage - in Australia! Somewhere between Melbourne and Sydney, and nestled between the pristine Sapphire Coast and the imposing Mount Gulaga, lies the beautiful old dairy farm which is now the home of River Cottage Australia, and 'new Hugh' Paul West. Paul is a fresh, exciting face on the global food scene, as well as a brilliant presenter. Predictably, there is a healthy dose of competition between Hugh and Paul. They have fought over who can catch the first octopus and have raced to find the first mushroom of the year. But they have similar passions - sustainability and environmental issues being at the forefront - and on the farm they discover fantastic bounty as they forage for food and share the products of their culinary skills with the locals. Featuring recipes from the first three series of River Cottage Australia, this is the cookbook that will reveal the delicious dishes which Paul has been creating on the farm. The book is divided into seven chapters and includes more than 120 recipes such as pumpkin scones, roasted octopus salad, baked salmon, spiced aubergine salad, pig on a spit, borlotti bean broth, raw courgette salad and warm curb cake with honey rhubarb. With a preface by Hugh (and a sprinkling of his recipes throughout), plus atmospheric, beautiful photography by Mark Chew, this is one of the best cookery books of the year. ...Show more
$59.99
AUD
Category: Cooking
From a master patissier comes an inspirational--and equally practical and achievable--guide to delicious, French-style baking in the home kitchen. The French Baker features 95 recipes accompanied by beautifully shot and styled images; the more complex and technical baked items are supported by step-by-s tep photography and further hints and tips. Throughout the book, recipes are interspersed with narrative sections that feature French-born Jean Michel's stories of his training and work in patisseries in France and give insights into the place of bakers and baking in French society. Introductions and breakouts also provide information about the recipes' history, traditions and cultural significance. The recipes are a mix of sweet and savory, and following on from a basics/techniques/equipment section they are grouped into chapters focusing on biscuits; cakes and muffins; tarts and pies; choux pastry; brioches; flaky pastry; breads; spreads and jams; and creams and curds. ...Show more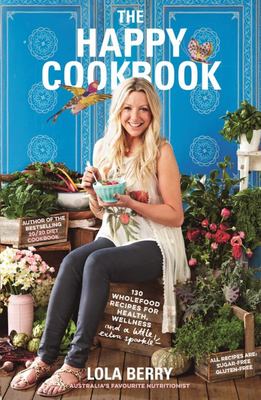 $34.99
AUD
Category: Cooking
130 wholefood recipes for health, wellness and a little extra sparkle from Australia's favourite nutritionist, Lola Berry.Happiness is within your grasp and it starts with eating well. These recipes are not about substitutions or restrictions, they're about eating food in its purest and most delicious s tate. Lola Berry's cooking is fresh, vibrant and jam-packed full of flavour - a little like Lola herself! Based around nutritionally dense wholefoods, Lola's recipes are gluten- and wheat-free, with very little dairy and no refined sugar. This truly is food that will make you glow with good health, inside and out.High-energy breakfasts include Crunchy Paleo Granola, Vanilla and Blueberry Oaty Pikelets and 18 different smoothie combos. Vegans, vegetarians and meat-eaters alike will find exciting new lunch and dinner options, from Raw Falafel with Cashew Aioli or Spicy Pepita, Kale and Buckwheat salad to Chicken Mole with Lime Quinoa and an Aussie beef burger on a paleo bun.While eating well is vital for good health, it's just one piece of the puzzle. As well as sharing her nutritious recipes, Lola discusses the other key pillars of good health - including exercise, mindfulness and mental health - offering insights both professional and personal. ...Show more
Vintage 1954
by Antoine Laurain; Gallic Books (Translator)
$22.99
AUD
Category: Cooking
'The very quintessence of French romance...' The TimesWhen Hubert Larnaudie invites some fellow residents of his Parisian apartment building to drink an exceptional bottle of 1954 Beaujolais, he has no idea of its special properties.The following morning, Hubert finds himself waking up in 1950s Paris, a s do antique restorer Magalie, mixologist Julien, and Airbnb tenant Bob from Milwaukee, who's on his first trip to Europe. After their initial shock, the city of Edith Piaf and An American in Paris begins to work its charm on them. The four delight in getting to know the French capital during this iconic period, whilst also playing with the possibilities that time travel allows.But, ultimately, they need to work out how to get back to 2017, and time is of the essence... ...Show more
$34.99
AUD
Category: Cooking | Series: Taste Top 100 Ser.
RECIPES & MENU PLANS FOR 800-CALORIE DAYS, 250-CALORIE LIGHT MEALS, 125-CALORIE SNACKS AND MORE Losing weight has never been so easy, so sustainable, or tasted so good. The Fast Revolution makes the entire process not just doable, but also fun. This is intermittent fasting without the fuss. Expertl y curated by taste.com.au's food and nutrition teams, The Fast Revolution is packed with more than 100 quick and easy healthy recipes all made with fresh ingredients. The Fast 800 and 5:2 Diets have been international sensations, educating us with the latest science around the long-term health and weight-loss benefits of intermittent fasting. Now, Australia's number-one, most loved and trusted food brand, taste.com.au, brings you The Fast Revolution, an inspiring cookbook where intermittent fasting meets real life, with innovative meal plans, delicious recipes, and calorie guides, plus tips and tricks you need to stay on track. The Fast Revolution is designed for everyone - no matter who you are, no matter your size, gender, exercise level or your dietary preferences. The Fast Revolution delivers recipes and planning tools to maximise the benefits of intermittent fasting to help you hit your magic 800-calorie target. The Fast Revolution also brings you closer to enjoying all the scientifically proven benefits of intermittent fasting - from delayed ageing, to reduced risk of a huge range of chronic diseases such as cancer, diabetes and heart disease. Vive la Revolution! ...Show more
Plenty
by Yotam Ottolenghi
$49.99
AUD
Category: Cooking
Yotam Ottolenghi has established himself as one of the most exciting new talents in the world of cookery. This collection of vegetarian recipes includes recipes based on strong flavours and fresh combinations. It has sections devoted to cooking greens, pulses, tofu, roots, squashes, rice and cereals and many other foods. ...Show more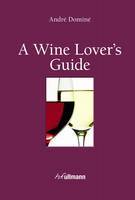 $39.99
AUD
Category: Cooking
In this compact guidebook wine lovers will find documented facts and valuable tips all about wine. The reader first learns everything about wine-growing - the most important grape varieties, the significance of the terroirs, conventional and bio-dynamic forms of cultivation, vine protection and the grap e harvest. The wine cellar is the focus of the second part with the basics of wine processing, barrel development and bottle production. Traditional as well as innovative methods are described and the reader learns how the ideal wine cellar" should look. A look at the great wine countries rounds out the book. In addition to the classical wine cultivation regions new regions from around the world are presented. And finally there are valuable tips for purchasing wine - and of course enjoying it. An indispensable book for all wine lovers! ...Show more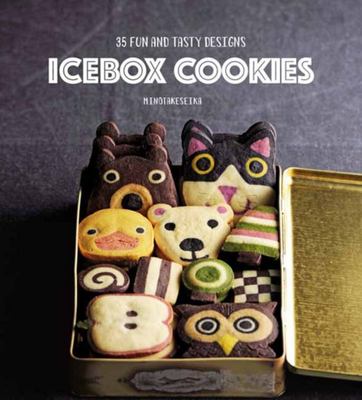 $29.99
AUD
Category: Cooking
Fun, adorable and delicious homemade cookies for every occasion Icebox cookies are perfect sweets for the holidays or gifts for friends anytime. Icebox Cookies: 35 Fun and Tasty Designs shows you in-depth step-by-step how to make these playful designs with plenty of photos and practical tips. Whether y ou bake with kids for holidays, or for yourself, this book is a unique cookie recipe book for all occasions. ...Show more
$29.99
AUD
Category: Cooking
You already know the creator of the YouTube show You Suck at Cooking by his well-manicured hands and mysterious voice, and now you'll know him for this equally well-manicured and mysterious tome. It contains more than sixty recipes for beginner cooks and noobs alike, in addition to hundreds of paragraph s and sentences, as well as photos and drawings. You'll learn to cook with unintimidating ingredients in dishes like Broccoli Cheddar Quiche Cupcake Muffin-Type Things, Eddie's Roasted Red Pepper Dip (while also learning all about Eddie's sad, sad life), Jalapeno Chicken, and also other stuff. In addition, there are cooking tips that can be applied not only to the very recipes in this book, but also to recipes outside of this book, and to all other areas of your life (with mixed results). In the end, you just might suck slightly less at cooking.* *Results not guaranteed ...Show more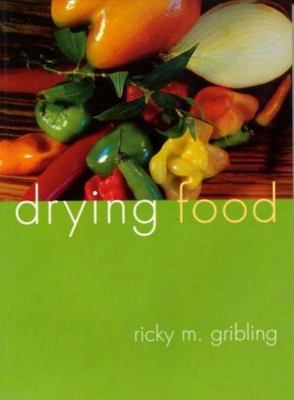 $24.95
AUD
Category: Cooking
The first of its kind, this book tells you everything you need to know to dry your own food and includes recipes for making lotions, soap and drying flowers.