$24.99
AUD
Category: Poetry
From the #1 New York Times bestselling author of milk and honey and the sun and her flowers comes her greatly anticipated third collection of poetry. rupi kaur constantly embraces growth, and in home body, she walks readers through a reflective and intimate journey visiting the past, the present, and th e potential of the self. home body is a collection of raw, honest conversations with oneself - reminding readers to fill up on love, acceptance, community, family, and embrace change. illustrated by the author, themes of nature and nurture, light and dark, rest here. i dive into the well of my body and end up in another world everything i need already exists in me there's no need to look anywhere else - home ...Show more
To My Country
by Ben Lawson; Bruce Whatley (Illustrator)
$29.99
AUD
Category: Poetry
On January 10, Ben touched the hearts of Australians with the reading of his poem To My Country in response to the Australian bushfires. This gorgeous 4 colour book combines Ben's heartfelt words with stunning illustrations by Bruce Whatley.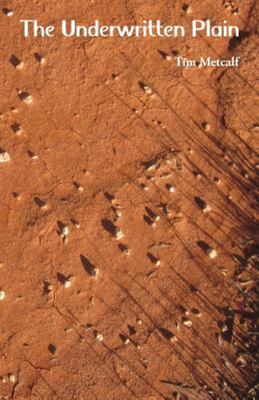 $20.00
AUD
Category: Poetry
Set at an abandoned bore-hole in South's Australia's Nullarbor plain, this epic poem in four parts, sparse as the plain itself, offers its vast and solitudinous explanation of Australia. Tim Metcalf is an award-winning poet who has for many years worked around Australia as a country doctor, giving him an intimate knowledge of this enormous continent and its people. This is his eighth poetry collection. He works in Bombala NSW. ...Show more
$34.99
AUD
Category: Poetry
Essentially, this is Clive James' desert island poems: a selection of his favourite verse and a personal commentary on each.The Fire of Joy was the final book Clive James completed before his death in 2019. It takes its title from the French expression Feu de Joie, which refers to a military celebration when all the riflemen of a regiment fire one shot after another in a wave of continuous sound: it is a reminder that the regiment's collective power relies on the individual, and vice versa.In this book, James has chosen a succession of English poems, exploding in sequence from Chaucer to the present day; they tell the story of someone writing something wonderful, and someone else coming along, reading it, and feeling impelled to write something even more wonderful. After a lifetime, these are the poems James found so good that he remembered them despite himself. In offering them to you, the main purpose of this book is to provide ammunition that will satisfy your urge to discover, learn and declaim verse.As well as his selection of poems, James offers a commentary on each: whether this is a biographical, historical or critical introduction to the poem, or a more personal anecdote about the role a particular poem has played in James's life, these mini essays provide the joy of James's enthusiasm and the benefit of his knowledge. Full of the flashing fires of poems you will not be able to forget, this book will ignite your passion and leave you with a contagious crackle rattling in your ears. ...Show more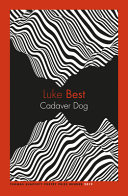 $24.99
AUD
Category: Poetry | Series: UQP Poetry Ser.
When an inland tsunami floods the foothills of a mountain city, a woman survives the inundation of her home, alone. This edgy, potent verse novel circles the scene like the cadaver dog whose work it is to search for those who are missing. Reimagining traditions of bush gothic and outback horror, Luke Be st crafts a terrifying and acute psychological portrait of grief and guilt. Loss, cowardice and trauma pulse through this singular and uncompromising narrative of ecological and personal disaster. ...Show more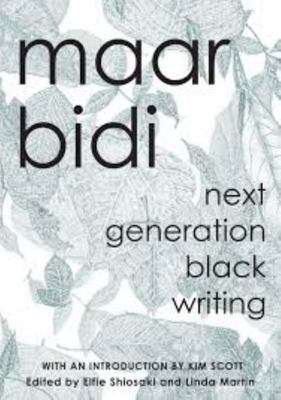 $24.99
AUD
Category: Poetry
In this beautifully crafted, evocative and poignant anthology of prose and fiction, a diverse group of young black writers are encouraged to find strength in their voices and what is important to them. maar bidi is a journey into what it is to be young, a person of colour and a minority in divergent and conflicting worlds. All talk to what is meaningful to them, whilst connecting the old and the new, the ancient and the contemporary in a variety of ways. These young essayists, critics, novelists, poets, authors shake down words and works to find styles, forms and meanings that have influenced them and all their writings. These pieces are snapshots of peoples, places and perception. 'Each writer is telling an individual story but if you map them they are telling a story of young black Australia – and that makes it profound – because unlike other writers, Indigenous writers speak of country and kin. What does it mean for us when young Indigenous people find their voice in writing?' — Elfie Shiosaki, Editor ...Show more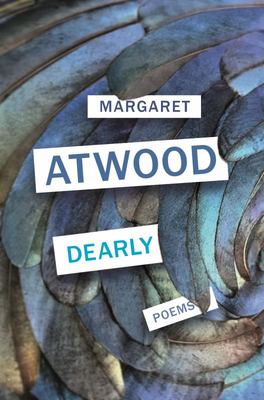 $27.99
AUD
Category: Poetry | Reading Level: near fine
The collection of a lifetime from the bestselling novelist and poet. By turns moving, playful and wise, the poems gathered in Dearly are about absences and endings, ageing and retrospection, but also about gifts and renewals. They explore bodies and minds in transition, as well as the everyday objects and rituals that embed us in the present. Werewolves, sirens and dreams make their appearance, as do various forms of animal life and fragments of our damaged environment. Before she became one of the world's most important and loved novelists, Atwood was a poet. Dearly is her first collection in over a decade. It brings together many of her most recognizable and celebrated themes, but distilled - from minutely perfect descriptions of the natural world to startlingly witty encounters with aliens, from pressing political issues to myth and legend. It is a pure Atwood delight, and long-term readers and new fans alike will treasure its insight, empathy and humour. ...Show more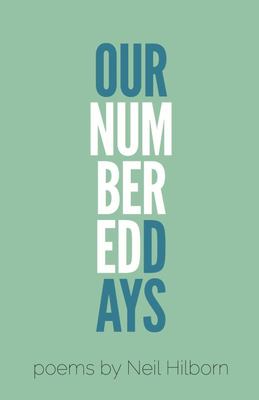 $29.99
AUD
Category: Poetry
"When you're dumb enough for long enough, you're gonna meet someone too smart to love you, and they're gonna love you anyway, and it's gonna go so poorly," Neil Hilborn writes in his debut full-length collection, OUR NUMBERED DAYS. In 2013, Hilborn's poem "OCD" went viral, and has amassed over 11 millio n views to date. While this collection ruminates on love, heartbreak, and mental illness, these poems are anything but saccharine. Hilborn uses the same humor and self-deprecation that propelled "OCD" to success in order to make his unmatched vulnerability all the more powerful. Ultimately, Hilborn is a poet of the people: his work is accessible, honest, and entertaining--a revitalizing entry in contemporary poetry. ...Show more