$22.99
AUD
Category: Poetry | Series: Faber Nature Poets | Reading Level: General Adult
In this series, a contemporary poet selects and introduces a poet of the past. By their choice of poems and by the personal and critical reactions they express in their prefaces, the editors offer insights into their own work as well as providing an accessible and passionate introduction to the most imp ortant poets in our literature. 'In Xanadu did Kubla Khan A stately pleasure-dome decree: Where Alph, the sacred river, ran, Through caverns measureless to man Down to a sunless sea.' - Kubla Khan. ...Show more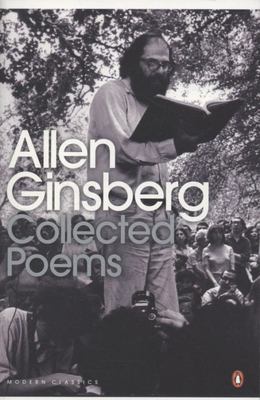 $39.95
AUD
Category: Poetry | Series: Penguin Modern Classics Ser.
This is the only volume to bring together all of Allen Ginsberg's published verse in its entirety, celebrating half a century of brilliant work from one of America's greatest poets. Presented chronologically, it sets Ginsberg's verse against the story of his extraordinary life: from his most famous land mark works "Howl" and "Kaddish" to the poems of "White Shroud" and "Cosmopolitan Greetings", and on to his later writings such as the caustically funny "Death and Fame", the provocative "New Democracy Wish List" and the elegiac "Things I'll Not Do (Nostalgia)".Ginsberg, as chief figure among the Beats, fomented a social and political revolution, yet his groundbreaking verse also changed the course of American poetry with its freewheeling spontaneity, rawness, honesty and energy. Also containing illustrations by Ginsberg's artist friends, illuminating notes to the poems, original prefaces and photographs, this is the essential record of one of the most influential voices in twentieth century poetry. First published 2006. ...Show more
$9.95
AUD
Category: Poetry | Series: Penguin Classics Ser.
From Leaves of Grass to "Song of Myself," all of Whitman's poetry in one volume   In 1855 Walt Whitman published Leaves of Grass, the work that defined him as one of America's most influential voices and that he added to throughout his life. A collection of astonishing originality and intensity, it sp oke of politics, sexual emancipation, and what it meant to be an American. From the joyful "Song of Myself" and "I Sing the Body Electric" to the elegiac "When Lilacs Last in the Dooryard Bloom'd," Whitman's art fuses oratory, journalism, and song in a vivid celebration of humanity. Containing all Whitman's known poetic work, this edition reprints the final, or "deathbed," edition of Leaves of Grass (1891-92). Earlier versions of many poems are also given, including the 1855 "Song of Myself." - Features a completely new--and fuller--introduction discussing the development of Whitman's poetic career, his influence on later American poets, and his impact on the American cultural sensibility - Includes chronology, updated suggestions for further reading, and extensive notes   For more than seventy years, Penguin has been the leading publisher of classic literature in the English-speaking world. With more than 1,700 titles, Penguin Classics represents a global bookshelf of the best works throughout history and across genres and disciplines. Readers trust the series to provide authoritative texts enhanced by introductions and notes by distinguished scholars and contemporary authors, as well as up-to-date translations by award-winning translators. ...Show more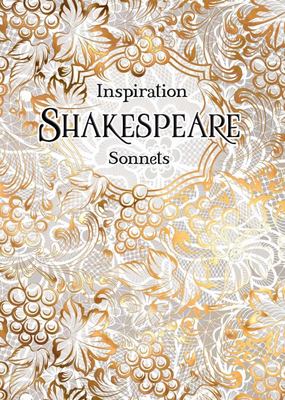 $24.99
AUD
Category: Poetry | Series: Verse to Inspire Ser.
A stunning foiled cover does justice to Shakespeare's elegant sonnets in this first book of a new series of inspirational writing. The sonnets here are given space to breathe: divided thematically and sparsely illustrated, the beautiful verse delivers its full impact. In a collection of around 60 of his finest sonnets, this book celebrates Shakespeare's groundbreaking contribution to literature and would make a delightful gift for any fan of the bard's work. ...Show more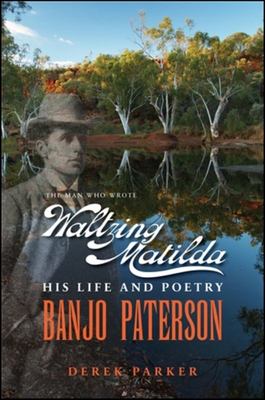 $19.95
AUD
Category: Poetry | Series: Bus Plus Publishing Ser.
J. B. 'Banjo' Paterson was not simply the author of the words of 'Waltzing Matilda', Australia's unofficial national anthem, and many other classic ballads such as 'The man from Snowy River' and 'Clancy of the Overflow'. Though it is now almost forgotten, he was a first-rate war correspondent for the Sy dney Morning Herald, a friend of 'Breaker' Morant, an expert horseman, and later an editor of The Sydney Evening News and The Sportsman and the earliest collection of traditional Aussie bush songs. This new edition includes over 50 of his most popular poems and a new chapter on the development on his poetry. ...Show more
$22.99
AUD
Category: Poetry
Kate Tempest is one of the most exciting and innovative performers to have emerged in spoken-word poetry in many years; her dramatic poem Brand New Ancients won the prestigious Ted Hughes Prize for innovation in poetry. Tempest's wholly unique blend of street poetry, rap and storytelling - combined with the spellbinding delivery of an open-air revivalist - has won her legions of followers all over the UK. Her remarkable stage presence is wholly audible in this poem, a spoken story written to be told with live music. Brand New Ancients is the tale of two families and their intertwining lives, set against the background of the city and braided with classical myth. Here, Tempest shows how the old myths still live on in our everyday acts of violence, bravery, sacrifice and love - and that our lives make tales no less dramatic and powerful than those of the old gods. ...Show more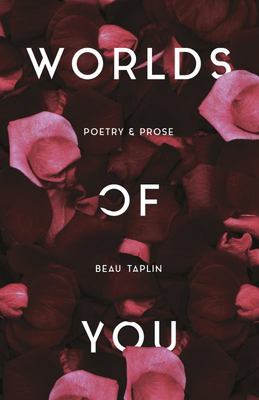 $24.99
AUD
Category: Poetry
Another gorgeous collection of poetry and prose from Australian poet and social media sensation Beau Taplin.   Beautiful, inspiring, and empowering, Worlds of You sweeps readers away on a journey of emotion. Filled with lyric wisdom, Taplin's second book expands on the themes introduced in Bloom, offe ring insight and comfort. ...Show more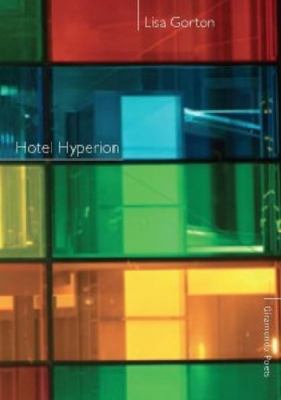 $24.00
AUD
Category: Poetry | Series: Giramondo Poets Ser.
By turns intimate and grand in scale, Gortons new collection of poems features snow domes, storm glasses, museum display cases, an ancestral home and the air-locked rooms of a mythical space hotel: all images which contains worlds within worlds, rooms which open onto other rooms. It is a baroque collect ion, playing with notions of inward and outward space, constructing its intricate perspectives with a restrained delicacy. The title sequence, Hotel Hyperion, is set in the future, in a space hotel where a collector gathers artefacts for a museum recording the history of space settlement. It also recalls Keats great poem, The Fall of Hyperion. Lisa Gortons first collection Press Release (also published by Giramondo) won the Victorian Premiers Award for Poetry; she is the author of Cloudland, a novel for children, and an essayist and reviewer. ...Show more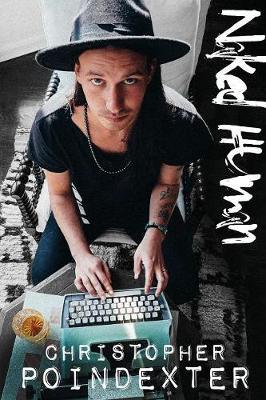 Naked Human
by Christopher Poindexter
$42.99
AUD
Category: Poetry
The second edition of Christopher Poindexter's first book, Naked Human, is an exploration of humanity at its finest and at its worst. This is a story written between 2011-2015 about the discovery of what makes us human: doing whatever it takes to keep the loneliness away.
$16.95
AUD
Category: Poetry | Series: Poetry Library
With an Introduction by Donald McFarlan.Robert Burns, the most celebrated of all Scottish poets, is remembered with great devotion - his birthday on 25th January provokes fervour and festivity among Scots and many others the world over. Born in 1759 into miserable rustic poverty, by the age of eighteen Burns had acquired a good knowledge of both classical and English literature. In June 1786 his first collection of verse, Poems Chiefly in the Scottish Dialect, which included 'To a Mouse' and 'The Cotter's Saturday Night', was greeted with huge acclaim by all classes of society. His later poems and ballads include 'Auld Lang Syne', the beautiful song 'My Love is like a Red Red Rose', 'Highland Mary', 'Scots Wha Hae' and his masterpiece, 'Tam o'Shanter'. ...Show more
$29.99
AUD
Category: Poetry
The poems in this collection were chosen by Paterson's granddaughters - those that have proved most popular as well as their own particular favourites.Time spent reading ths book will be time spent with old, familiar friends. There is a warmth, richness and humour about the poems of Banjo Paterson that has endeared them to generations of Australians. Old favourites include: The Man from Snowy River Mulga Bill's Bicycle The Geebung Polo Club and of course Waltzing Matilda ...Show more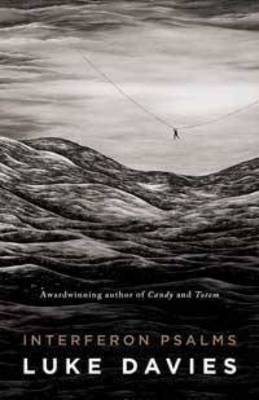 $24.99
AUD
Category: Poetry
The new book of poetry from award-winning poet and novelist, Luke Davies.