$29.99
AUD
Category: Poetry
When Beautiful Losers, Leonard Cohen's legendary second novel was published in 1966 it was described by The New York Times as 'gorgeously written...overwhelming'. In the middle of this novel comes a section beginning with the words 'God is Alive. Magic is Afoot', a powerful anthem in the vein of Cohen's classic Hallelujah. The 400 or so words that follow are arguably some of the finest that Cohen ever wrote. In them he weaves an intricate web connecting God and Magic, which leaves the reader wondering where one ends and the other begins. ...Show more

$39.99
AUD
Category: Poetry
Who was the Victorian Woman? The popular myth that she was the Angel in the house', the loving wife, caring mother, in possession of neither opinions nor passions is one that if not already exploded, will certainly vanish with a reading of this delightful anthology. This collection offers familiar favou rites such as Christina Rossetti's 'Up-hill' and 'A Birthday' and Emily Jane Bronte's 'Remembrance' as well as poems by Elizabeth Barrett Browning, George Eliot and Edith Nesbit.' ...Show more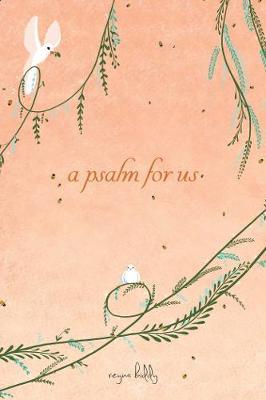 $24.99
AUD
Category: Poetry
A Psalm for Us is Reyna "Biddy" Mays's soulful collection of prose, self-affirmations, spoken word poems, and short stories exploring questions of faith and self.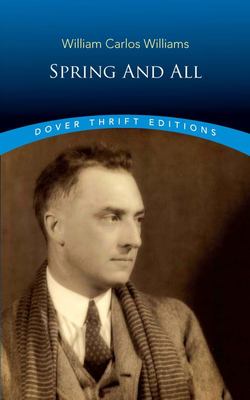 $7.99
AUD
Category: Poetry | Series: Dover Thrift Editions Ser.
Spring and All is a manifesto of the imagination - a hybrid of alternating sections of prose and free verse that coalesce in dramatic, energetic, and beautifully cryptic statements of how language re-creates the world. Spring and All contains some of Williams's best-known poetry, including Section I, wh ich opens, By the road to the contagious hospital," and Section XXII, where Williams penned his most famous poem, "The Red Wheelbarrow." Now, almost 90 years since its first publiction, New Directions publishes this facsimile of the original 1923 Contact Press edition, featuring a new introduction by C. D. Wright. " ...Show more
$24.99
AUD
Category: Poetry
In any part of Australia, almost in any company, the mere mention of Henry Lawsons name will bring an immediate response. Whether it gives rise to an anecdote or a recitation of a few lines of his verse or leads to a discussion of his place in Australian literature it will not pass unnoticed. The poems selected in this book have been enjoyed by more than seven generations, from the famous Facers in the Street which exposed the social injustices of the late 1800s, to "The Sliprails and the Spur", described as possibly the most tender and most perfect of all his poems. Combined with Pro Harts paintings, which capture the humour of some of these poems, the pathos and loneliness of others, the poems come alive once more. ...Show more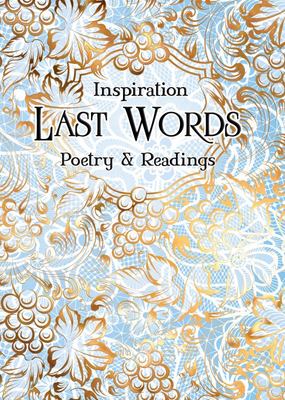 $26.99
AUD
Category: Poetry | Series: Verse to Inspire Ser.
This collection brings together verses that mark the last moments of life, the passing of one stage to another. At a time of grief, we often search for the right words to say, words which will help us come to terms with death, with loss and with the fear of what comes next. The poems and readings in thi s collection gather together beautiful, lyrical, insightful writings on death, grieving and healing by poets including Christina Rossetti, John Donne, Emily Dickinson and John Keats. A source of comfort, solace and fortitude. ...Show more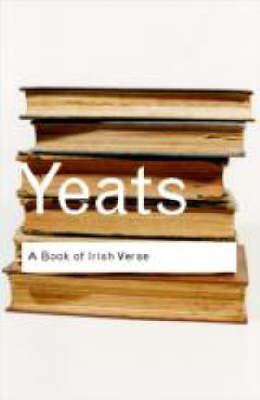 $24.99
AUD
Category: Poetry | Series: Routledge Classics
In 1895 the thirty-year-old W.B. Yeats, already established as one of Ireland's leading poets and folklorists, published this outstanding collection of Irish verse as part of his campaign to establish a tradition of Irish poetry fit for the dawn of a new age in Ireland's history. This Routledge Classics edition, complete with a specially commissioned introduction by acclaimed writer and critic John Banville, is essential reading for all who appreciate good literature. ...Show more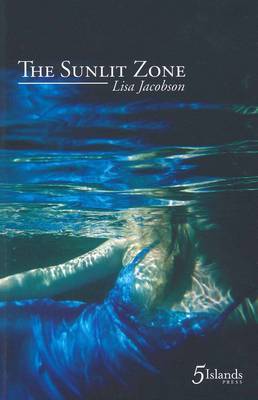 $29.95
AUD
Category: Poetry
The Sunlit Zone is a moving elegy of love and loss, admirable for its narrative sweep and the family dynamic that drives it. A risk-taking work of rare, imaginative power.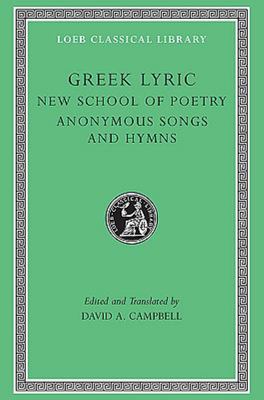 $66.00
AUD
Category: Poetry | Series: Loeb Classical Library
Towards the end of the fifth century BCE Aristophanes and the other writers of comedy used contemporary poets and musicians as targets for their jokes, making fun of their innovations in language and music. The dithyrambs of Melanippides, Cinesias, Phrynis, Timotheus, and Philoxenus are remarkable examp les of this new style. The poets of the new school, active from the mid-fifth to the mid-fourth century, are presented in this final volume of David Campbell's widely praised edition of Greek lyric poetry. The longest piece extant is a nome by Timotheus--the foremost of these poets--called The Persians; it is a florid account of the battle of Salamis, to be sung solo to cithara accompaniment. This volume also collects folk songs, drinking songs, and other anonymous pieces. The folk songs come from many parts of Greece and include children's ditties, marching songs, love songs, and snatches of cult poetry. The drinking songs are derived mainly from Athenaeus' collection of Attic scolia, short pieces performed at drinking parties in Athens. The anonymous pieces come from papyrus, vases, and stone as well as from literary texts, and include hymns, narrative poetry, and satirical writing. This is the fifth in a five-volume edition of Greek lyric poets. Sappho and Alcaeus-- the illustrious singers of sixth-century Lesbos--are in the first. Volume II contains the work of Anacreon, composer of solo song; the Anacreontea; and the earliest writers of choral poetry, notably the seventh-century Spartans Alcman and Terpander. Stesichorus, Ibycus, Simonides, and other sixth-century poets are in Volume III. Bacchylides and other fifth-century poets are in Volume IV along with Corinna (although some argue that she belongs to the third century). ...Show more
$19.99
AUD
Category: Poetry
In 1944 the Australian literary world was rocked by a hoax which was to become a worldwide scandal. Ern Malley, deceased motor mechanic and poet, was the invention of two Sydney poets, James McAuley and Harold Stewart, who were intent on proving that modern poetry was a sham. The work of Malley comprise d lines and words selected randomly, everywhere from Shakespeare to an American report on the drainage of the breeding grounds of mosquitoes.Max Harris published the poetry in the literary magazine Angry Penguins but when the deception was revealed he was mercilessly lampooned, tried and convicted of publishing 'indecent advertisements'. This definitive edition contains all of the poems, a new introduction by artist Albert Tucker and historical background by Max Harris, John Reed and Colin Wilson; augmented by the unique contribution of drawings and etchings by Garry Shead. ...Show more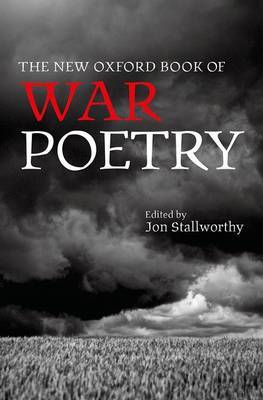 $34.95
AUD
Category: Poetry | Series: Oxford Books of Prose & Verse
There can be no area of human experience that has generated a wider range of powerful feelings than war. Jon Stallworthy's classic and celebrated anthology spans centuries of human experience of war, from Homer's Iliad, through the First and Second World Wars, the Vietnam War, and the wars fought since. This new edition, published to mark the centenary of the outbreak of the First World War, includes a new introduction additonal poems from David Harsent and Peter Wyton amongst others. The new selection provides improved coverage of the two World Wars and the Vietnam War, and new coverage of the wars of the late twentieth and early twenty-first centuries. ...Show more