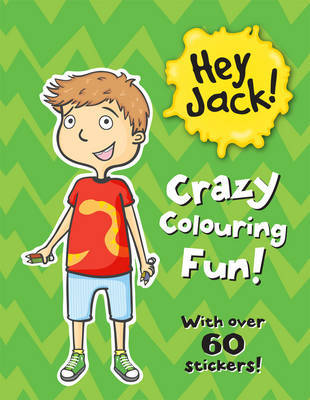 $4.95
AUD
Category: Activity Books | Series: Hey Jack!
Inside these books are lots and lots of brilliant activities, from mazes and word finds to dot-to-dot and colouring in. Plus over 60 stickers!
$17.99
AUD
Category: Picture Books | Series: Where's Wally? | Reading Level: Children's - Grade 1-2, Age 6-7
Hours of fun and games await you in this 25th anniversary edition of the classic picture book which kick-started a world-wide phenomenon. Search for Wally and his friends fiendishly hidden in every intricately-detailed scene.
$12.99
AUD
Category: Fiction | Series: Cowboy and Birdbrain | Reading Level: 7
Cowboy and Birdbrain are best friends who work for I.F.F.Y. delivery company, a company that do the riskiest, zaniest, most bizarre deliveries ever. They're known for their F.A.R.T.S. (Fast and Reliable Tracking Service). Cowboy is the brains of the operation, and Birdbrain - well, he is a brain but he' s just not brain-y if you get the drift... Anyway, this dubious duo are not the best or even second-best deliverers at IFFY DELIVERIES. They're the WORST. But they're also the funniest! Join Cowboy and Birdbrain on their WACKY adventure, when their boss gives them the following job: URGENT DELIVERY! To: Ship in the Middle of the Ocean. WARNING: Do not get package wet! ...Show more
$29.99
AUD
Category: Picture Books
A stunningly presented modern-day fable from world-renowned talent Oliver Jeffers. There was once a man who believed he owned everything and set out to survey what was his. "You are mine," Fausto said to the flower, the sheep, and the mountain, and they all bowed before him. But they were not enough fo r Fausto, so he conquered a boat and set out to sea . . . Combining bold art and powerful prose, and working in traditional lithographic printmaking techniques for the first time, world-renowned talent Oliver Jeffers has created a poignant modern-day fable to touch the hearts of adults and children alike. ...Show more
$17.99
AUD
Category: Picture Books | Series: Where's Wally?
Follow Wally, if you can find him, through an extravaganza of Hollywood's classic films. This book will be irresistible to all Wally fans, old and new.
Slime
by David Walliams
$19.99
AUD
Category: Fiction
 Welcome to the Isle of Mulch! Home to a large number of awful adults who like nothing more than making children miserable. And the island is owned by the most awful one of all – Aunt Greta Greed! Something needs to be done about them. But who could be brave enough? Meet Ned! Ned has lived on Mulch all his life and whilst trying to get his own back on his trickster sister, Jemima, he discovers one of the great mysteries of the world – slime! What is it? Who is it? Where does it come from? And how does Ned use slimepower to take on the horrible grown-ups of Mulch? ...Show more
$19.99
AUD
Category: Picture Books | Series: Seriously, Do Not Open This Book
He¿s back¿ AGAIN! This cheeky blue character is willing to forgive you for what happened last time¿ but he SERIOUSLY does not want you to open this book or turn its pages. What reason does he have this time? This fun story will delight children and adults alike. Keep turning the pages and find out what happens when you reach the end all over again, if you dare! ...Show more
$9.99
AUD
Category: Fiction | Series: Puppy Diary
SOLD OUT Hi! Im Archie! Im a Schnoodle puppy and I love writing all about my PAWESOME adventures in my diary! Read all about my puppy pals at doggie daycare and all the adventures we go on together! Archie is going to his first day of doggie daycare. He meets a whole gang of new friends and loves playi ng in the garden. But Archies most favourite toy, Foxy, goes missing! In fact, all his friends toys have gone missing too! Can Archie help his puppy friends find the missing toys? ...Show more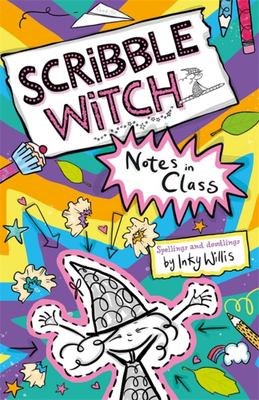 $14.99
AUD
Category: Fiction | Series: Scribble Witch Ser.
Welcome to the new magical series about a girl and her secret scribble witch, guaranteed to make 7-9s laugh out loud. When Molly's best friend announces that she's moving to a new school, a blue Wednesday becomes the Worst Wednesday Ever. That is until some unexpected magic brightens up Molly's day. N otes, a tiny paper witch who has been lurking in a pen pot, springs to life - and into action! Some of the things Notes does are absolutely NOT helpful and get Molly into trouble with her grouchbag teacher. But it's surprising what one tiny witch, armed with nothing more than a pencil, can achieve before the bell for home time rings... With a vibrant, unique voice, and amazing illustrations to match, Inky Willis conjures up magic for every reader!   ...Show more
$17.99
AUD
Category: Picture Books | Series: Where's Wally?
Join Wally on his quest through bizarre and magical fantasy lands. Hidden in every intricately-detailed scene are Wally and his friends - so let the hunt begin
$15.99
AUD
Category: Fiction | Series: WeirDo
The school swimming carnival is on and Weir isnt looking forward to ANY of it! Not the TINY cozzies! Or getting water UP HIS NOSE! And especially not the RACING! Can Weir win for his team? It wont be easy... but it will be FUNNY!