Saint X
by Alexis Schaitkin
$29.99
AUD
Category: Crime Fiction
Claire is only seven years old when her college-age sister Alison vanishes from the luxury resort on the Caribbean island of Saint X on the last night of her family's vacation. Several days later Alison's naked body is found in a remote spot on a nearby cay, and two local men, employees at the resort, a re arrested. But the evidence is slim, the timeline against it, and the men are soon released. It's national tabloid news, a lurid mystery that will go unsolved, but for Claire's family there is only the sad return home to broken lives. Years later, riding in a New York City taxicab, Claire recognizes the name on the cabbie's licence, Clive Richardson - her driver is one of the men originally suspected of murdering her sister. The fateful encounter sets her on an obsessive pursuit of the truth, not only what happened on the night of Alison's death, but the no less elusive question of exactly who was this sister she was barely old enough to know: a beautiful, changeable, provocative girl of eighteen at a turbulent moment of identity formation. As Claire doggedly shadows Clive, hoping to gain his trust, waiting for the slip that will uncover the truth, an unlikely intimacy develops between them, two people whose lives were forever marked by a tragedy. Alexis Schaitkin's Saint X is a flawlessly drawn and deeply moving story that hurtles to a devastating end.   ...Show more
$29.99
AUD
Category: Crime Fiction
A suspicious death A missing person A journey across America in search of answers When his friend Daniel Cartwright dies and names Rowland as his executor, Rowland must divert his plans to return home to Australia from Shanghai and travel to America. Daniel was vastly wealthy but appears to have disinhe rited his family in favour of a man called James Meredith, whom no one can find. In the aftermath of Daniel's death, the Cartwrights challenge Daniel's will, alleging that he was not of sound mind. After Rowland and his troupe of friends take suites at the Copley Plaza in Boston, they then embark on a journey that takes them through New York, Warwick and Baltimore as they track down answers to the questions that surround Daniel's death and the mysterious disappearance of James Meredith. ...Show more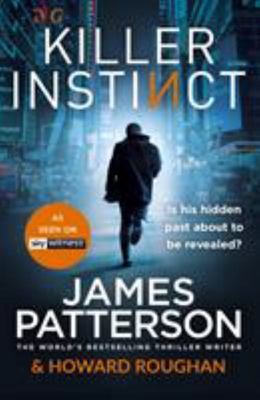 $32.99
AUD
Category: Crime Fiction
The murder of an Ivy League professor pulls Dr. Dylan Reinhart out of his ivory tower and onto the streets of New York, where he reunited with his old partner, Detective Elizabeth Needham. As the worst act of terror since 9/11 strikes the city, a name on the casualty list rocks Dylan's world. Is his sec ret past about to be brought to light?As the terrorist attack unfolds, Elizabeth Needham does something courageous that thrusts her into the media spotlight. She's a reluctant hero. And thanks to the attention, she also becomes a prime target for the ruthless murderer behind the attack.Dylan literally wrote the book on the psychology of murder, and he and Elizabeth have solved cases that have baffled conventional detectives. But the sociopath they're facing this time is the opposite of a textbook case. There's no time to study for the test he's about to give them. And if they fail, they die.   ...Show more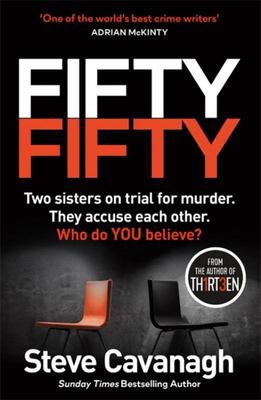 $32.99
AUD
Category: Crime Fiction
Two sisters on trial for murder. Both accuse each other. Who do YOU believe? Alexandra Avellino has just found her father's mutilated body, and needs the police right away. She believes her sister killed him, and that she is still in the house with a knife. Sofia Avellino has just found her father's m utilated body and needs the police right away. She believes her sister, Alexandra did it, and that she is still in the house, locked in the bathroom. Both women are to go on trial at the same time. A joint trial in front of one jury. But one of these women is lying. One of them is a murderer. Sitting in a jail cell, about to go on trial with her sister for murder, you might think that this is the last place she expected to be. You'd be wrong. ...Show more
$16.99
AUD
Category: Crime Fiction
"I absolutely loved The Lost Man. I devoured it in a day. Her best yet!" Liane MoriartyThe man lay still in the centre of a dusty grave under a monstrous sky. Two brothers meet at the border of their vast cattle properties under the unrelenting sun of outback Queensland. They are at the stockman''s grav e, a landmark so old, no one can remember who is buried there. But today, the scant shadow it casts was the last chance for their middle brother, Cameron. The Bright family''s quiet existence is thrown into grief and anguish. Something had been troubling Cameron. Did he lose hope and walk to his death? Because if he didn''t, the isolation of the outback leaves few suspects... For readers who loved The Dry and Force of Nature, Jane Harper has once again created a powerful story of suspense, set against a dazzling landscape.LONGLISTED FOR THE ABIA GENERAL FICTION BOOK OF THE YEAR 2019SHORTLISTED FOR THE INDIE BOOK AWARD FOR FICTION 2019 PRAISE FOR THE LOST MAN"I read this with the growing realisation that it was not only another superb thriller but a classic work of fiction by one of the finest novelists now working. Man Booker judges for 2019, are you listening?" New Zealand Herald Weekend Magazine"I started it at noon and at 2am that night I closed it and totally understood what all the fuss was about. It was even better than The Dry" The Age"We''re starting to get spoiled for Jane Harper books, and the quality is not slipping. Her latest is no exception. Harper lays out each card at exactly the right moment, letting the story unwind while the outback almost hums with hostility...the result grips to the end" Adelaide Advertiser"In The Lost Man, Jane Harper surpasses her achievement in The Dry, her multi-awardwinning first novel. A broad range of Australian and international readers will be engaged by the strong setting and mystery storyline of the new novel" Weekend Australian"Like the country it describes, this is a "big" book, and one likely to cement Harper''s place as one of the most interesting Australian crime writers to emerge in the past decade. Her sense of place is acute, but it is her attention to the relationships that are shaped by this unforgiving, magnificent landscape that will linger long after the mystery of stockman''s grave is finally revealed." Sue Turnbull, Sydney Morning Herald ''The Lost Man is her best yet; it''s certainly one of the finest novels of any sort, not only within the genre, that I''ve read in many moons . . . Harper adroitly blends the tension and brisk pace of a thriller with the psychological acuity and stylish prose of literary fiction'' Irish Independent ''In just a couple of years, Jane Harper has soared into the first rank of contemporary crime writers. The Lost Man...returns to the parched landscape she used to such powerful effect in her debut, The Dry ...Three generations of women - the dead man''s mother, wife and daughters - struggle to come to terms with terrible events, and the family''s shocking history holds the key to this super murder mystery'' Sunday Times (UK)''In The Lost Man as in Harper''s previous two novels, place is paramount, a multifaceted character that''s in turns brutal and breathtaking.'' Washington Post''[A] crime masterpiece. The landscape and culture of this remote Australian territory are magnificently evoked as a story of family secrets unfolds. Rarely does a puzzle so complicated fit together perfectly - you''ll be shaking your head in amazement.'' People Magazine Book of the Week''Fabulously atmospheric, the book starts slowly and gradually picks up pace towards a jaw-dropping denouement'' GuardianPRAISE FOR JANE HARPER"The most exciting emerging novelist of the last 12 months...places Harper in the elevated company of the authors she so admires...Gillian Flynn and Lee Child" Mail on Sunday"A storytelling force to be reckoned with" US Publishers Weekly"Thanks to Jane Harper, whose The Dry has gone gangbusters here and internationally, Australia''s very own crime genre, rural noir, is on a roll. [The Lost Man] is as much a family saga and love story as a thriller" Good Weekend Magazine ...Show more
$29.99
AUD
Category: Crime Fiction | Series: In Death Ser.
'Doctor Kent Abner began the day of his death comfortable and content' When Kent Abner - baby doctor, model husband and father, good neighbour - is found dead in his town house in the West Village, Detective Eve Dallas and her team have a real mystery on their hands. Who would want to kill such a good man? They know how, where and when he was killed but why did someone want him dead? Then a second victim is discovered and as Spring arrives in New York City, Eve finds herself in a race against time to track down a serial killer with a motive she can't fathom and a weapon of choice which could wipe out half of Manhattan. ...Show more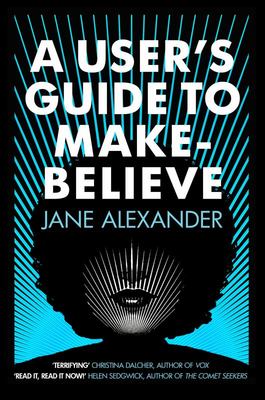 $29.99
AUD
Category: Crime Fiction
Whatever your fantasy, live it with Make-Believe. The only limit is you. Cassie worked at Imagen, the tech giant behind the cutting-edge virtual reality experience Make-Believe, and she got to know the product well. Too well. But Cassie has been barred from her escape from the real world, and legally gagged by the company. Her dream job now seems to be part of a larger nightmare, and Imagen is not done with her yet. With Imagen holding all the cards, and personal and public freedoms at stake, how far will Cassie go to end the deception? Immerse yourself in a near-future world akin to Black Mirror and Vox with an all-too plausible slant on reality and fantasy for our 'connected' times. ...Show more
$32.99
AUD
Category: Crime Fiction | Series: Roy Grace Ser.
Roy Grace, creation of the award-winning author Peter James, unearths a powerful criminal network in Find Them Dead. A Brighton gangster is on trial for conspiracy to murder, following the death of a rival crime family boss. As the jury file into Lewes Crown Court, twelve anonymous people selected rand omly from fifty, there is one person sitting in the public gallery observing them with keen interest, and secretly filming them. Later, a group of the accused's henchmen sit around a table with the full personal details of each of the twelve jurors in front of them. They need to influence two of them - a jury can convict if directed on a 10-2 majority verdict but no less. But which two? When Roy Grace is called in to investigate a murder that has links to the accused and the trial, and the suspicion that an attempt has been made to intimidate jurors, he finds the reach and power of the accused's tentacles go higher than he had ever imagined. ...Show more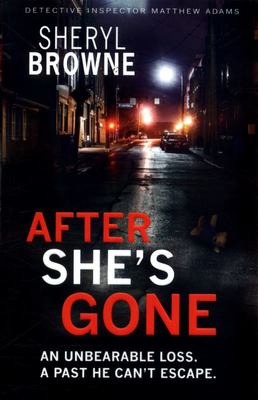 $24.99
AUD
Category: Crime Fiction | Series: Di Matthew Adams
He's killed your child and kidnapped your wife. What would YOU do? There's evil and then there's Patrick Sullivan. A drug dealer, pimp and murderer, there are no depths to which Patrick would not sink, and Detective Inspector Matthew Adams has found this out in the most devastating way imaginable. When Patrick's brother is shot dead in a drug bust gone wrong, the bitter battle between the two men intensifies, and Matthew finds it increasingly difficult to hold the moral high ground. All he wants is to make the pimping scum suffer the way he did ...the way Lily did. But being at war with such a depraved individual means that it's not just Matthew who's in danger. Patrick has taken a lot from Matthew, but he hasn't taken everything - and now he wants everything. ...Show more
$32.99
AUD
Category: Crime Fiction | Series: Tony Hill and Carol Jord Ser. | Reading Level: near fine
Val McDermid is an award-winning, crime-writing powerhouse, and now she returns to her explosive, thrilling series featuring psychological profiler Tony Hill and ex-DCI Carol Jordan in her latest How The Dead Speak With Tony behind bars and Carol finally out of road as a cop, he's finding unexpected out lets for his talents in jail and she's joined forces with a small informal group of lawyers and forensics experts looking into suspected miscarriages of justice. But they're doing it without each other; being in the same room at visiting hour is too painful to contemplate. Meanwhile, construction is suddenly halted on the redevelopment of an orphanage after dozens of skeletons are found buried in the grounds. Forensic examination reveals they date from between twenty and forty years ago, when the nuns were running their repressive regime. But then a different set of skeletons are discovered in a far corner, young men from as recent as ten years ago. When newly promoted DI Paula McIntyre discovers that one of the male skeletons is that of a killer who is supposedly alive and behind bars--and the subject of one of Carol's miscarriage investigations--it brings Tony and Carol irresistibly into each other's orbit once again. A shocking, masterfully plotted novel that will leave readers breathless, How The Dead Speak is McDermid at her best and a can't miss read long-time fans and new readers alike. ...Show more
$32.99
AUD
Category: Crime Fiction | Series: Cormac Reilly Ser.
The heart-stopping new book in the Cormac Reilly series, by the bestselling author of The Ruin and The Scholar. When Peter Fisher is called to the scene of a supposed prank call, his annoyance turns to terror when he realises this is no joke. A young boy says he witnessed a little girl being bundled int o the boot of a car, and Peter believes him. DI Cormac Reilly and Peter search frantically for answers, but find obstacles put in their way by the one person who should be helping them: Superintendent Bryan Murphy. Frustrated and severely short-staffed, Peter and Cormac are pushed to breaking point, resulting in a fatal mistake. Cormac is suspended from duty and Peter is banished to a tiny town on the West Coast of Ireland, where's he's tasked with doing the paperwork in a murder investigation that's supposed to have been resolved. But something isn't adding up, including the mysterious appearance of a young woman and her nine-year-old daughter, who hasn't spoke a word in months . . .   ...Show more