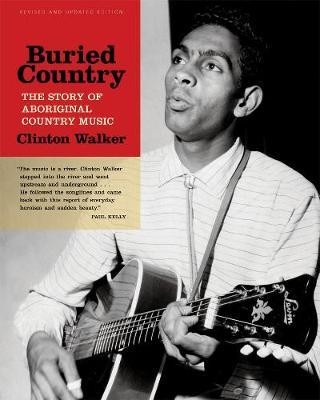 $45.00
AUD
Category: Entertainment
It was country music that first gave Aboriginal people a voice in modern Australia, long before it was commonplace for Aboriginal dance companies to tour the world or for Central Desert "dot paintings" to sell for astronomical sums. Though black skin and country music might seem an unlikely pairing, Abo riginal country music has a long and rich tradition, from 1950s pioneers such as Jimmy Little, Lionel Rose, the Country Outcasts, and Auriel Andrew to Vic Simms, Roger Knox, and Troy Cassar-Daley. Telling black stories in a way white folks could understand as well, country music was not only a salve for its own dispossessed people, it offered common ground in a divided land and the possibility of grassroots reconciliation. Packed with rare photographs and memorabilia and including a detailed discography, Buried Country offers a fascinating account of the growth of this vital force in Aboriginal culture and its role in changing Australian society. ...Show more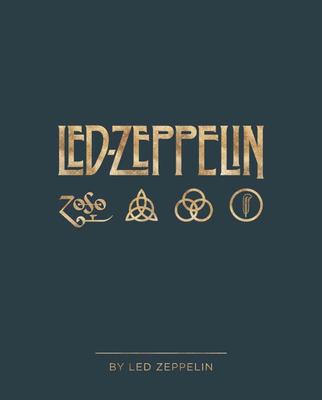 $99.00
AUD
Category: Entertainment
Page, Plant and Jones have collaborated with Reel Art Press to publish the first illustrated book celebrating 50 years since Led Zeppelin formed Led Zeppelin by Led Zeppelin is the first and only official illustrated book ever to be produced in full collaboration with the members of the band. Celebrati ng 50 years since their formation, this definitive 400-page volume charts the group's unparalleled musical career from the very first performance in a tiny club, to their performance at London's O2 Arena, when 20 million fans broke the world record for highest demand for tickets for a single concert. The book features over 300 photographs--many seen here for the first time--of Jimmy Page, Robert Plant, John Paul Jones and John Bonham from photographers around the world, and photographs from the band members' personal collections. The band are seen on and off stage, in candid moments and in the recording studio. Accompanying the photographs is rare and unseen artwork from the Led Zeppelin archives, and fascinating documents and images from the Atlantic Records vaults. ...Show more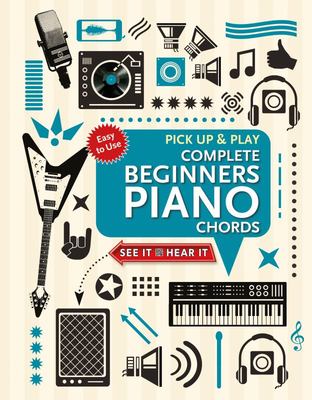 $22.99
AUD
Category: Entertainment | Series: Pick up and Play Ser.
Chords are one of the most useful aspects of music to learn about. A handy resource for complete beginners, this book of piano chords covers all the basic chords, including majors, minors and sevenths, in all the main keys. Keeping things clear and simple, the book also includes concise explanations and examples of the chords used in practice. Chords are written in both standard and TAB notation, and include links to flametreemusic.com, an audio library of chords and scales. Another title in the hugely popular Pick up & Play series with audio and internet links. ...Show more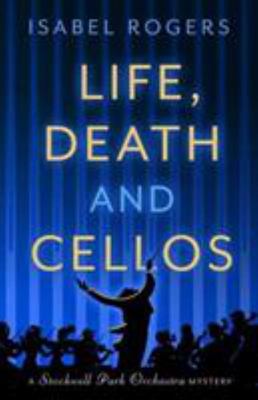 $19.99
AUD
Category: Entertainment
Classical music can be a dangerous pastime... What with love affairs, their conductor dropping dead, a stolen cello and no money, Stockwell Park Orchestra is having a fraught season. After Mrs Ford-Hughes is squashed and injured by a dying guest conductor mid-concert, she and her husband withdraw their generous financial backing, leaving the orchestra broke and unsure of its future. Cellist Erin suggests a recovery plan, but since it involves their unreliable leader, Fenella, playing a priceless Stradivari cello which then goes missing, it's not a fool-proof one. Joshua, the regular conductor, can't decide which affair to commit to, while manager David's nervous tic returns at every doom-laden report from the orchestra's treasurer. There is one way to survive, but is letting a tone-deaf diva sing Strauss too high a price to pay? And will Stockwell Park Orchestra live to play another season? AUTHOR: Isabel Rogers writes poetry and fiction, but never on the same day. She won the 2014 Cardiff International Poetry Competition, was Hampshire Poet Laureate 2016, and her debut collection, Don't Ask, came out in 2017 (Eyewear). Life, Death and Cellos is her first novel to be published. ...Show more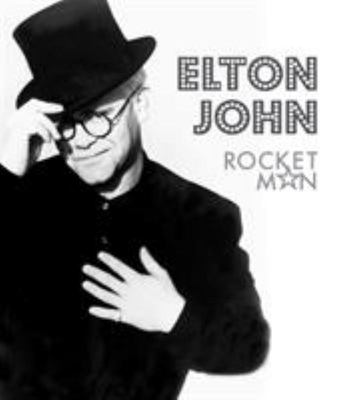 $59.99
AUD
Category: Entertainment
One of the most prolific and commercially successful artists in modern pop music, during a career spanning over half a century Elton John has sold over 300 million records, including Candle In the Wind 1997 - the biggest selling single of all time. His achievements in the US charts alone total over 50 h its in the Top 40, with seven consecutive albums making No.1. Musically a child prodigy, by the age of 15 in 1962 Elton had formed his first pop group, Bluesology, and five years later met his long-time songwriting partner Bernie Taupin. Elton released his debut album Empty Sky in 1968, from which came his first big hit, Your Song, in 1970. A spectacularly productive career followed, in which he has released over 30 albums and been the recipient of no less than six Grammy Awards and five Brit Awards. A tireless worker for various charities, including the Elton John AIDS Foundation, in 1998 he received a knighthood. Loved for his approachability and unaffected attitude to stardom, and after a career spanning nearly five decades, he still attracts capacity audiences in some of the largest auditoriums in the world, and fills them effortlessly with charismatic energy, and a musical performance that leaves fans of all ages shouting for more. AUTHOR: Chris Roberts has written about music, films and the arts for everyone from The Guardian to Uncut and currently writes for Classic Rock, Prog, Record Collector and The Quietus. He has published books on Michael Jackson, Beyonce, Kate Moss, Lou Reed, Tom Jones, Abba, Talk Talk, Pharrell Williams, Justin Bieber, Scarlett Johansson, Heath Ledger and others. SELLING POINTS: * A celebratory retrospective of one of popular music's most enduring and talented star names * Fully illustrated throughout, including rare archive memorabilia and previously unpublished photography * To be published in 2019 at the end of his farewell world tour 250 colour images ...Show more
$59.99
AUD
Category: Entertainment
Guns N' Roses emerged from Los Angeles in the 1980s to become a global rock'n'roll phenomenon, selling in total more than 100 million albums. Three decades on, Guns N' Roses are once again headline news around the world - with the return of iconic guitarist Slash marking the end of his bitter 20-year fe ud with singer Axl Rose. When Guns N' Roses' debut album Appetite For Destruction was released in 1987, the band were so out of control that their record company stated: "They'll make it - if they live." And yet, somehow, they did. Appetite For Destruction became the biggest selling debut in the history of American music, and songs such as "Sweet Child O' Mine", "Welcome To The Jungle" and "Paradise City" became era-defining classics. Known as The Most Dangerous Band In The World, Guns N' Roses' success continued into the 1990s with the albums Use Your Illusion I and II, but by the end of that decade only singer Axl Rose remained from the original line up. This book follows the complete story of Guns N' Roses: the highs and lows, the triumphs and failures, the fights, the excess, and the great music that shook the world. Now, with Axl and Slash reunited - along with another member of the band's classic line-up, Duff McKagan - Guns N' Roses are set to make history once again with one of the biggest tours ever. The story continues... ...Show more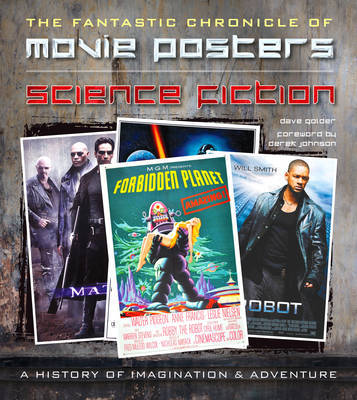 $34.99
AUD
Category: Entertainment | Series: Movie Poster Masterpieces
From classic Star Wars, Blade Runner and Matrix all the way back to The Day the Earth Stood Still sf movie posters have lurked and flickered across our subways, streets and bedroom walls since the early 1950s. From the kitsch of the Attack of the 50ft Woman, through to the many versions of Time Machine or War of the Worlds the 1980s hailed a more sophisticated filmic appeal for our sf dollar, with the onset of green screen and cgi. The films may change, but somehow the posters remain the same: geeky, powerful, escapist fantasy, and we love them all! The book features an arguable, quirky selection of what we think are the best. You won't agree, but you'll enjoy the ride. ...Show more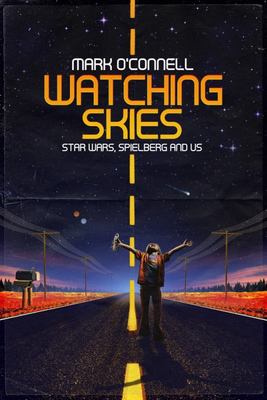 $39.99
AUD
Category: Entertainment
From the untold magic (and fear) of an uncle's VHS recording of Close Encounters of The Third Kind to childhood crushes on Christopher Reeve, bedroom remakes of Return of The Jedi, meeting Darth Vader in a department store, the profound trauma of losing every Star Wars figure on the island of Crete, and the terror of watching Poltergeist way too young, Watching Skies is about how Hollywood helped a kid from the frozen planet of Britain come to terms with a broken home and a lack of siblings, and how that 1980s Californian galaxy of BMX bikes, M&Ms, Atari arcade games and a backyard full of Star Wars toys was ultimately just too far, far away. ...Show more
$19.99
AUD
Category: Entertainment | Series: 33 1/3 Ser.
So much, popular and scholarly, has been written about the synthesizer, Bob Moog and his brand-name instrument, and even Wendy Carlos, the musician who made this instrument famous. No one, however, has examined the importance of spy technology, the Cold War and Carlos's gender to this critically importa nt innovation. Through a postcolonial lens of feminist science and technology studies, Roshanak Kheshti engages in a reading of Carlos's music within this gendered context. By focusing on Switched-On Bach (the highest selling classical music recording of all time), this book explores the significance of gender to the album's--and, as a result, the Moog synthesizer's--phenomenal success. ...Show more

Classic Albums by Women
by Colleen Murphy; Classic Album Sundays Staff
$29.99
AUD
Category: Entertainment
Across the genres, across the generations, across the board, this book presents over one hundred inspirational albums by women, from top-selling hits to the indie and obscure. Classic Album Sundays - the world's most popular album listening event and content platform - initiated an #AlbumsByWomen campai gn in support of International Women's Day 2018. The hashtag soon grew into a movement, devoted to women's musicality and the power of the female voice. Collaborators shared photographs and commentary on their favourite albums by female artists, gathered together here in a single volume. Pick up any other book on the theme of 'Albums You Must Hear Before You Die', and you'll confront a heavy gender bias. This project redresses the gender imbalance: an overdue celebration of women's creativity and musicianship within a male-dominated sphere. It features over a hundred submissions from high-profile musicians including Pink Floyd's Nick Mason, Peter Hook, Nina Kraviz, Black Madonna, Gilles Peterson, Rankin, KT Tunstall, John Grant and more. AUTHOR: Colleen 'Cosmo' Murphy is a highly respected and experienced musical selector and curator, founder of the album-listening event and content hub Classic Album Sundays, and an authority on music, sound and the vinyl renaissance. She was mentored by David Mancuso at his seminal Loft parties in New York City. Together they co-produced the compilation series David Mancuso Presents The Loft and worked on David's record label The Loft Audiophile Library of Music. Colleen is one of the musical hosts at The Loft, the co-founder of the Lucky Cloud Loft parties in London and DJs internationally on the world's best sound systems and dance floors. She founded Classic Album Sundays as a stance against the increasing devaluation of music and sound. What began as a passion project is now the world's most popular album listening event with satellites in four continents, and the website and social media channels host content on classic albums and artists such as interviews, videos, playlists and more. She has been a radio host, DJ and programme director since the age of fourteen and today hosts Cosmodelica and Classic Album Sundays Worldwide on Worldwide FM and a Classic Album Sundays series on Studio 360 with Kurt Andersen. She is the writer and host of BBC 6 Music's ongoing album series Sounds of a City and BBC Radio 4's doc series Turntable Tales. As a producer Colleen has remixed The Rapture, Fat Freddy's Drop, Beardyman, Candi Staton, Two Bears, Phenomenal Handclap Band, Cantoma, Horace Andy, Chaka Khan and more under her Cosmodelica moniker and as DarkStarr Diskotek with Ashley Beedle. Along with former Captain Beefheart guitarist Gary Lucas, she recorded and produced as Wild Rumpus. SELLING POINTS: * 100+ of the best albums by women, as chosen by musicians, DJs, producers, journalists, radio hosts and music industry insiders * Contributors include Nina Kraviz (DJ), Nick Mason (Pink Floyd), KT Tunstall (musician), Jamie XX (The XX, DJ), Black Madonna (DJ), Rankin (photographer), John Grant (musician) and Peter Hook (Joy Division, New Order, Peter Hook & The Light), on albums by Billie Holiday, Kate Bush, Madonna, Joni Mitchell, Patti Smith, PJ Harvey, Nina Simone and many more * An overdue celebration of women's significant and compelling contributions to music. ...Show more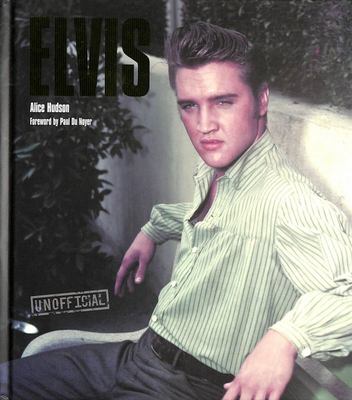 Elvis
by Alice Hudson
$24.99
AUD
Category: Entertainment | Series: Pop, Rock and Entertainment Ser.
Elvis stands above all icons in music, elevated by his influence on youth culture, with his walk, his clothes and, of course, his incredible singing voice. The first white artist to crossover with black music he was adored and stalked in equal measure, with the last few years of his life being a torment of fame. With often intimate portraits of this troubled star this book is sure to intrigue everyone interested in the life of an astonishing artist. This new edition of Elvis is part of Flame Tree's successful ongoing series, Rock Icons. Other titles in the series include David Bowie, Queen, Leonard Cohen, Johnny Cash, Pink Floyd, The Beatles and Led Zeppelin. ...Show more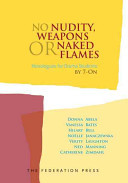 $34.95
AUD
Category: Entertainment
Every HSC drama student who undertakes 'Performance' must do an IP (Individual Performance) as part of their final exam. Playwrights' company 7-On has created a collection of self-contained performance texts conceived with Higher School Certificate students in mind. The 21 monologues are accompanied by notes to help young performers understand, research, and communicate each piece.7-On comprises seven renowned Australian playwrights united by their commitment to getting good new writing onto Australian stages. By providing HSC students with compelling material of substance, 7-On aims to encourage a passion for the arts and engender a new generation of theatre-makers and theatregoers. ...Show more