$34.99
AUD
Category: Literary Studies | Reading Level: 4 Non Fiction
A collection of stories and essays by the award-winning author of Dark Emu, showcasing his shimmering genius across a lifetime of work. Bruce Pascoe has been described as a 'living national treasure' and his work as 'revelatory'. This volume of his best and most celebrated stories and essays, collected here for the first time, ranges across his long career, and explores his enduring fascination with Australia's landscape, culture, land management and history. Featuring new and previously unpublished fiction alongside his most revered and thought-provoking nonfiction - including extracts from his modern classic Dark Emu - this collection is perfect for Pascoe fans and new readers alike. It's time all Australians saw the range and depth of this most marvellous of local writers ...Show more
$19.99
AUD
Category: Literary Studies
A powerful meditation on beauty and body image from the author of Eggshell Skull.  You were either fit and trim or you weren't working hard enough. Your body was how you conveyed wealth and status to your peers, it was a personality trait, a symbol of goodness and values: an ethical ideal. In recent dec ades women have made momentous progress fighting the patriarchy, yet they are held to ever-stricter, more punishing physical standards. Self-worth still plummets and eating disorders are more deadly for how easily they are dismissed. In Beauty Bri Lee explores our obsession with thinness and asks how an intrinsically unattainable standard of physical 'perfection' has become so crucial to so many. What happens if you try to reach that impossible goal? Bri did try, and Beauty is what she learned from that battle: a gripping and intelligent rejection of an ideal that diminishes us all. ...Show more
$17.99
AUD
Category: Literary Studies
Thoughts on kindness, empathy and strength from Jacinda Ardern, politician, feminist and champion for social equality.
$29.99
AUD
Category: Literary Studies
Yes Yes Yes, written by two advocates intimately involved in the struggle for marriage equality, reveals the untold story of how a grassroots movement won hearts and minds and transformed a country. From its tentative origins in 2004, through to a groundswell of public support, everyday people contribut ed so much to see marriage equality become law.The book captures the passion that propelled the movement forward, weaving together stories of heartbreak, hope and triumph. It is based on personal memories and more than twenty interviews with key figures and everyday advocates from across Australia. It covers the movement's origins in 2004, when the Marriage Act of 1961 was amended to exclude same-sex couples, through to the unsuccessful High Court challenge, a public vote in 2017 and the Parliamentary aftermath. It reminds us that social change is possible and that love is love. ...Show more
$44.99
AUD
Category: Literary Studies | Series: Trailblazing Women
Jane Eyre, Wuthering Heights, The Tenant of Wildfell Hall...these fictional masterpieces are all recognised as landmarks of English Literature. Still inspirational and challenging to readers today, upon release in the mid-nineteenth century they caused a veritable sensation, chiefly due to their subject matter and unconventional styles. But the greatest sensation of all came when these books were revealed to be the creations of women. This is the story of those women and of the forces that shaped them into trailblazing writers ...Show more
$29.99
AUD
Category: Literary Studies
A compelling memoir about the single life and the courage to live alone in a world made for couples and families.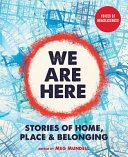 We Are Here
by Meg Mundell (Editor)
$35.00
AUD
Category: Literary Studies
How can you feel anchored when you have no place to call your own?     Australia has a large shadow population of people who experience homelessness - whether couch-surfing, staying in a refuge, boarding house or caravan park, or sleeping rough. Too often they are dismissed or blamed. They are spoken fo r, and about, but rarely get to speak for themselves.     Edited by former BIG ISSUE deputy editor Meg Mundell, WE ARE HERE is a vibrant and moving collection of true stories showcasing the creative talents of people who have known homelessness. From cold city doorways to lonely bush camps, from a borrowed couch to a discreetly parked car, from dodgy boarding houses to the humid hell of Manus Island, these powerful, defiant and illuminating stories will make every reader question their place in the world. And the kind of place they want the world to be.     All profits from the sale of this book will be donated to charities that work with people experiencing homelessness. The writers and visual artists featured in WE ARE HERE have been paid for their contributions. ...Show more
$32.99
AUD
Category: Literary Studies
Sometimes I think it's possible to live with anything. That we're wired to survive-survive-survive, to grip onto the gnarliest thread until life is pried from our bones. Other times I think, it's not possible to live at all. Not at all. Blueberries could be described as a collection of essays, the clos est term available for a book that resists classification; a blend of personal essay, polemic, prose poetry, true-crime journalism and confession that considers a fragmented life, reflecting on what it means to be a woman, a body, an artist. It is both a memoir and an interrogation of memoir. It is a new horizon in storytelling.In crystalline prose, Savage explores the essential questions of the examined life: what is it to desire? What is it to accommodate oneself to the world? And at what cost? ...Show more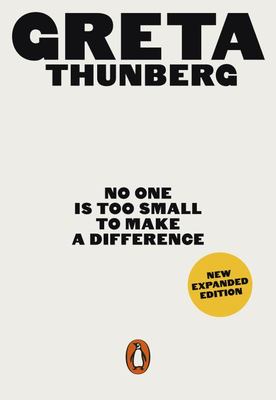 $7.99
AUD
Category: Literary Studies
'Everything needs to change. And it has to start today.' In August 2018 a fifteen-year-old Swedish girl, Greta Thunberg, decided not to go to school one day. Her actions ended up sparking a global movement for action against the climate crisis, inspiring millions of pupils to go on strike for our plane t, forcing governments to listen, and earning her a Nobel Peace Prize nomination. This book brings you Greta in her own words. Collecting her speeches that have made history across Europe, from the UN to mass street protests, No One Is Too Small to Make A Difference is a rallying cry for why we must all wake up and fight to protect the living planet, no matter how powerless we feel. Our future depends upon it. With new speeches from Vienna, Paris, New York and Montreal. ...Show more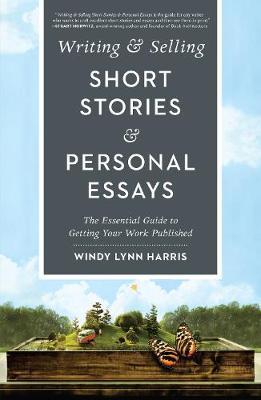 $29.99
AUD
Category: Literary Studies
Write It Short, Sell It Now Short stories and personal essays have never been hotter--or more crucial for a successful writing career. Earning bylines in magazines and literary journals is a terrific way to get noticed and earn future opportunities in both short- and long-form writing. Writing & Sel ling Short Stories & Personal Essays capitalizes on the popularity of these genres by instructing on the two key steps to publishing short works: crafting excellent pieces and successfully submitting them. You'll learn how to:* Develop different craft elements--including point of view, character, dialogue, scene writing, and more--specifically for short stories and essays.* Recognize the qualities of excellent short works, using examples from recently published stories and essays in major journals.* Understand the business of writing short, from categorizing your work and meeting submission guidelines to networking and submitting to writing contests.* Master the five-step process for submitting and selling like a pro.Featuring advice and examples from a multitude of published authors, Writing & Selling Short Stories & Personal Essays is a must-have for any writer's bookshelf. ...Show more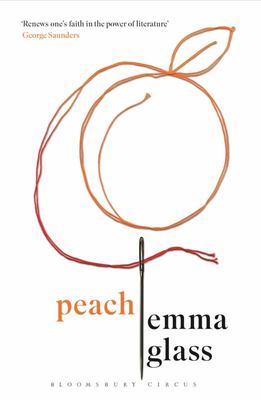 Peach
by Emma Glass
$24.99
AUD
Category: Literary Studies
'An immensely talented young writer ... Her fearlessness renews one's faith in the power of literature' George Saunders, author of Lincoln in he Bardo, winner of the 2017 Man Booker Prize Something has happened to Peach. It hurts to walk but she staggers home to parents that don't seem to notice. They c an 't keep their hands off each other and, besides, they have a new infant, sweet and wobbly as a jelly baby. Peach must patch herself up alone so she can go to college and see her boyfriend, Green. But sleeping is hard when she is haunted by the gaping memory of a mouth, and working is hard when burning sausage fat fills her nostrils, and eating is impossible when her stomach is swollen tight as a drum. In this dazzling debut, Emma Glass articulates the unspeakable with breath-taking clarity and verve. Intensely physical, with rhythmic, visceral prose, Peach marks the arrival of a visionary new voice. ...Show more