$14.99
AUD
Category: Manga | Series: Dragon Ball Super Ser.
Goku's adventure from the best-selling classic manga Dragon Ball continues in this new series written by Akira Toriyama himself   Ever since Goku became Earth's greatest hero and gathered the seven Dragon Balls to defeat the evil Boo, his life on Earth has grown a little dull. But new threats loom ove rhead, and Goku and his friends will have to defend the planet once again in this continuation of Akira Toriyama's best-selling series, Dragon Ball   The Zen Exhibition Match continues and all of the Gods of Destruction seem to really want a piece of Beerus. But the Lords of Everything quickly grow bored of the chaos and opt for a much simpler exhibition match: Goku vs. Toppo from Universe 11. Toppo is strong So much so that even Goku struggles against him. And Toppo isn't even Universe 11's strongest warrior That title belongs to Jiren. With the Tournament of Power looming in the near future, Universe 7 already seems to be at a huge disadvantage Will they be able to put together a team in time to overcome this gap in power? ...Show more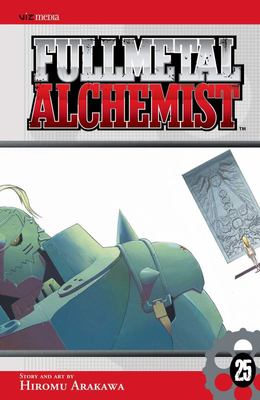 $14.95
AUD
Category: Manga | Series: Fullmetal Alchemist (Graphic Novels)
As Greed and King Bradley continue their battle, the mysterious homunculus "father" makes his move under Central City. In order to achieve his objectives, he will need to force Mustang to make an unthinkable choice. Meanwhile, Alphonse has the chance to regain his own body, but the sacrifice to do so ma y be too much. ...Show more
$17.99
AUD
Category: Manga | Series: Attack on Titan Ser.
FORTRESS OF BLOOD With no combat gear and Wall Rose breached, the 104th scrambles to evacuate the villages in the Titans' path. On their way to the safety of Wall Sheena, they decide to spend the night in Utgard Castle. But their sanctuary becomes a slaughterhouse when they discover that, for some reaso n, these Titans attack at night   PRAISE FOR THE HIT ANIME "A visceral and fantastically intense action/horror story." - Anime News Network   "Japan's equivalent of The Walking Dead." - io9 ...Show more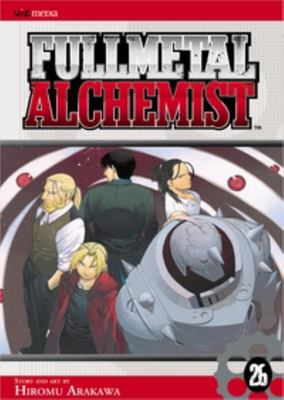 $14.95
AUD
Category: Manga | Series: Fullmetal Alchemist (Graphic Novels)
With all the pieces now in his possession, the homunculus 'father' executes his master plan as Edward and the others watch in horror. When the dust settles, the entire world has been reshaped. With the help of Hohenheim, the Elric brothers lauch a desperate final attack, but is it all too late...?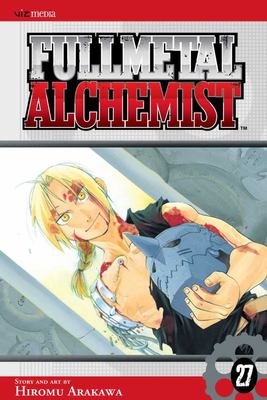 $14.95
AUD
Category: Manga | Series: Fullmetal Alchemist (Graphic Novels)
The Final Chapter! With the help of Hohenheim and their allies, the Elric brothers launch a desperate final attack against the homunculus 'father'. But to claim victory, some may have to make the ultimate sacrifice. And when the dust clears, will a happy ending await our favourite characters in the fina l volume of Fullmetal Alchemist? ...Show more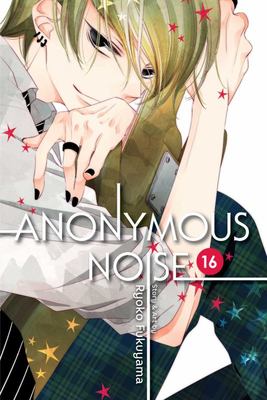 $14.99
AUD
Category: Manga | Series: Anonymous Noise Ser.
Music and longing collide in this ballad of unrequited love   Nino Arisugawa, a girl who loves to sing, experiences her first heart-wrenching goodbye when her beloved childhood friend, Momo, moves away. And after Nino befriends Yuzu, a music composer, she experiences another sad parting Luckily, Nino reunites with Momo and Yuzu in high school, but things haven't played out the way anyone expected...   During day two of Rock Horizon, Yuzu's concentration is shattered when he spots his mother in the audience. After a quick save from Nino, he leaps from the stage to confront her Later, after reevaluating his life and the role In No Hurry plays in it, Yuzu gathers the band to make a shocking announcement ...Show more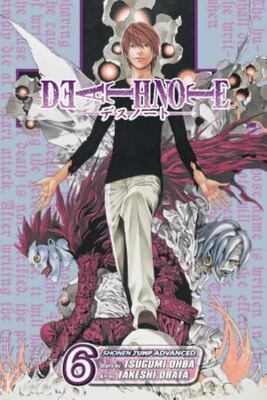 Death Note (#6)
by Takeshi (ILT) Tsugumi; Obata Ohba
$14.95
AUD
Category: Manga | Series: Death Note (Graphic Novels)
Light Yagami is an ace student with great prospects - and he's bored out of his mind. But all that changes when he finds the Death Note, a notebook dropped by a rogue Shinigami death god. Any human whose name is written in the notebook dies, and now Light has vowed to use the power of the Death Note to rid the world of evil. But when criminals begin dropping dead, the authorities send the legendary detective L to track down the killer. With L hot on his heels, will Light lose sight of his noble goal...or his life? Although they've collected plenty of evidence tying the seven Yotsuba members to the newest Kira, Light, L and the rest of the taskforce are no closer to discovering which one actually possesses the Death Note. Desperate for some headway, L recruits Misa to infiltrate the group and feed them information calculated to bring Kira into the open. But the Shinigami Rem reveals to Misa who the Kiras really are, and, armed with this knowledge, Misa will do anything to help Light. But what will that mean for L...? ...Show more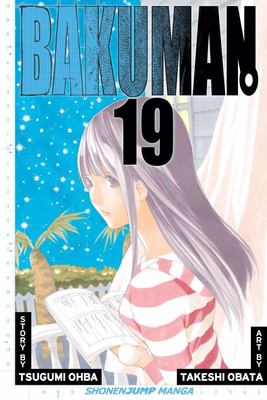 Bakuman, Vol. 19
by Takeshi (ILT) Tsugumi; Obata Ohba
$14.95
AUD
Category: Manga | Series: Bakuman
With their new series, Moritaka and Akito start beating Eiji Nizuma in the Shonen Jump rankings for the first time. But in the actual book sales, Eiji is somehow still on top. The duo is as determined as ever to achieve their dreams but a new scandal will threaten to destroy everything!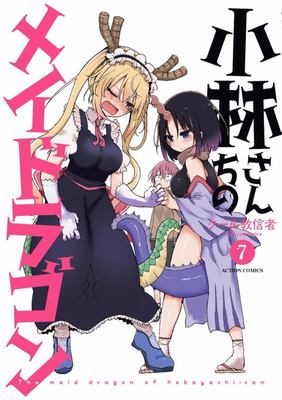 $28.99
AUD
Category: Manga | Series: Miss Kobayashi's Dragon Maid Ser.
A comedic tale of a young woman's relationship with a magical transforming dragon maid--now with an anime adaptation Miss Kobayashi is your average office worker who lives a boring life alone in her small apartment--until she saves the life of a female dragon in distress. The dragon, named Tohru, has th e ability to magically transform into an adorable human girl (albeit with horns and a long tail ), who will do anything to pay off her debt of gratitude, whether Miss Kobayashi likes it or not. With a very persistent and amorous dragon as a roommate, nothing comes easy, and Miss Kobayashi's normal life is about to go off the deep end ...Show more
$18.99
AUD
Category: Manga | Series: Tokyo Ghoul | Reading Level: Teen - Grade 10-12, Age 15-18
Ghouls live among us, the same as normal people in every way--except their craving for human flesh. Ken Kaneki is an ordinary college student until a violent encounter turns him into the first half-human half-ghoul hybrid. Trapped between two worlds, he must survive Ghoul turf wars, learn more about Gho ul society and master his new powers. Shy Ken Kaneki is thrilled to go on a date with the beautiful Rize. But it turns out that she's only interested in his body--eating it, that is. When a morally questionable rescue transforms him into the first half-human half-Ghoul hybrid, Ken is drawn into the dark and violent world of Ghouls, which exists alongside our own. ...Show more
$18.99
AUD
Category: Manga | Series: Tokyo Ghoul
Ghouls live among us, the same as normal people in every way—except their craving for human flesh.Ken Kaneki is an ordinary college student until a violent encounter turns him into the first half-human half-Ghoul hybrid. Trapped between two worlds, he must survive Ghoul turf wars, learn more about Ghoul society and master his new powers.  As Kaneki and the fiercest fighter in the CCG, Arima, finally face off, several investigators launch an assault on Yoshimura, unaware of the danger that awaits them. The massive battle takes a turn for the worse when the One-Eyed Owl appears, leaving the fate of Kaneki and the CCG hanging in the balance. ...Show more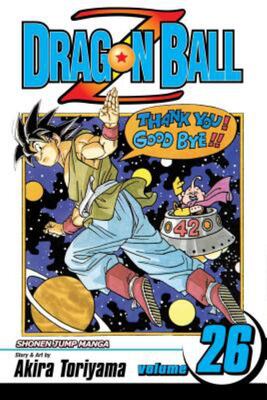 $14.95
AUD
Category: Manga | Series: Dragon Ball Z (Graphic Novels)
After years of training and adventure, Goku has become Earth's ultimate warrior. and his son, Gohan, shows even greater promise. But the strikes are increasing as even deadlier enemies threaten the planet. More action-packed than the stories of Goku's youth, DRAGON BALL Z features time travelers, aliens , and the mighty Super Saiyans clashing over the fate of the universe. ...Show more