$29.99
AUD
Category: Mind, Body, Spirit | Reading Level: General Adult
It sounds too good to be true. You can save money and the world, inoculate yourself against many of the ills of modern life, and enjoy everything more on both the sensual and profound levels? Preposterous Yet here is a toolkit to help you do just that. A tweak here, a twiddle there; every strategy in T he Art Of Frugal Hedonism has been designed to help you target the most important habits of mind and action needed for living frugally but hedonistically. Apply a couple, and you'll definitely have a few extra dollars in your pocket and enjoy more sunsets. Apply the lot, and you'll wake up one day and realise that you're happier, wealthier, fitter, and more in lust with life than you'd ever thought possible. ...Show more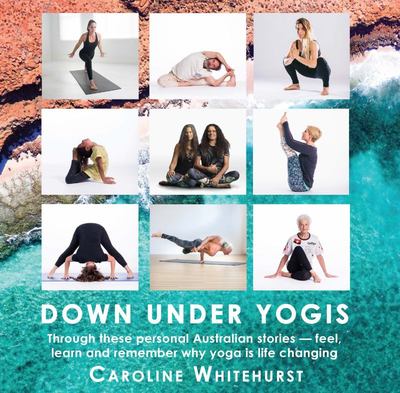 Down Under Yogis
by Caroline Whitehurst nee Maloney; Claire Bevilacqua (Featuring); Fiona Stanley (Featuring); Andrew Burns (Photographer); Jessica Clausen (Editor); Genevieve Lawton (Designed by); Lucia Ondrusova (Photographer); Janine Allis (Featuring); Ana Forrest (Featuring); Jose Calarco (Featuring); Simon Borg-Olivier (Featuring)
$39.99
AUD
Category: Mind, Body, Spirit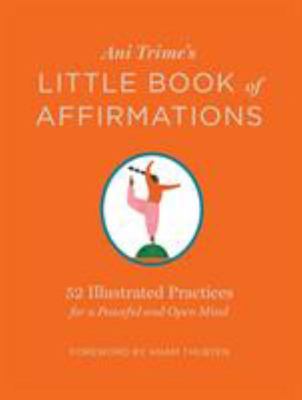 $16.99
AUD
Category: Mind, Body, Spirit
"Every thought I think is creating my future." So begin the 52 affirmations of Ani Trime, a beloved teacher in the Tibetan Buddhist tradition who began her own life as a gruff, plainspoken West Virginian. Noted for her humor and no-nonsense approach to spiritual practice, Trime offers wise uplifting aff irmations that will resonate with everyone. Collected in an appealing, pocket-size volume, Ani Trime's Little Book of Affirmations features original illustrations created by 39 well-known contemporary commercial artists. ...Show more
$24.99
AUD
Category: Mind, Body, Spirit
Scattered Minds explodes the myth of attention deficit disorder as genetically based - and offers real hope and advice for children and adults who live with the condition. Gabor Maté is a revered physician who specializes in neurology, psychiatry and psychology - and himself has ADD. With wisdom gained through years of medical practice and research, Scattered Minds is a must-read for parents - and for anyone interested how experiences in infancy shape the biology and psychology of the human brain. Scattered Minds: - Demonstrates that ADD is not an inherited illness, but a reversible impairment and developmental delay - Explains that in ADD, circuits in the brain whose job is emotional self-regulation and attention control fail to develop in infancy - and why - Shows how 'distractibility' is the psychological product of life experience - Allows parents to understand what makes their ADD children tick, and adults with ADD to gain insights into their emotions and behaviours - Expresses optimism about neurological development even in adulthood - Presents a programme of how to promote this development in both children and adults ...Show more
$29.99
AUD
Category: Mind, Body, Spirit | Reading Level: very good
For the past few years, Mark Manson-via his wildly popular blog-has been working on correcting our delusional expectations for ourselves and for the world. He now brings his hard-fought wisdom to this groundbreaking book. A much-needed grab-you-by-the-shoulders-and-look-you-in-the-eye moment of real-tal k, filled with entertaining stories and profane, ruthless humor. ...Show more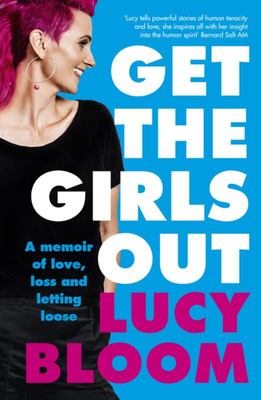 $32.99
AUD
Category: Mind, Body, Spirit | Reading Level: 3 Biography
A rousing, funny, straight-talking, inspirational and generally awesome book from social entrepreneur Lucy Perry, part memoir, part life-lessons, which urges us all to step up, speak out, make a difference and save the world. This book is for women and girls who are restless. Women who seek adventure, who know the world is messed up and ugly and who have the courage to take it on with war paint on their faces and a quick flash of the tits if that's what it takes to be heard. This book is for women who have the balls to be leaders in the 21st century when only 17% of women are leaders in Australia right now. This book is for girls who are ready to shake off expectations of who they might be as women in this place and time and just get shit done. It's for women and girls who feel so incredibly passionate about the people and causes that matter to them that they are ready to learn what it takes. This is also for the millions of women who feel trapped by circumstance. This book will challenge the reader to reconsider conventional barriers to success and chuck the rule book in the bin. Their ears are open and they are ready to lead the charge, to conquer the world with kindness, courage and clever ideas. ...Show more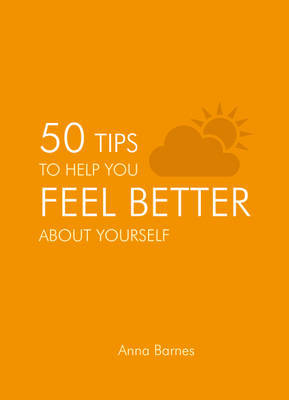 $16.99
AUD
Category: Mind, Body, Spirit
A happy and balanced life is an ideal many of us have to really strive for, and for those suffering from low self-esteem, it can seem like an unachievable goal. This easy-to-follow book of tips is designed to help you find ways to boost your self-worth and create a more positive opinion about yourself t hat will, in turn, have a positive impact on your everyday life. ...Show more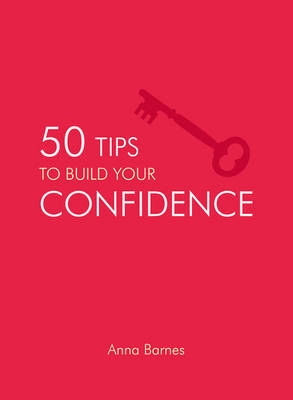 $16.99
AUD
Category: Mind, Body, Spirit
Confidence helps us to lead a happy life and achieve our goals, and yet sometimes it's all too easy to lack faith in ourselves. This book of simple, easy-to-follow tips provides you with the tools and techniques needed to shake off your worries with a positive, can-do attitude and boost your confidence in everyday life. ...Show more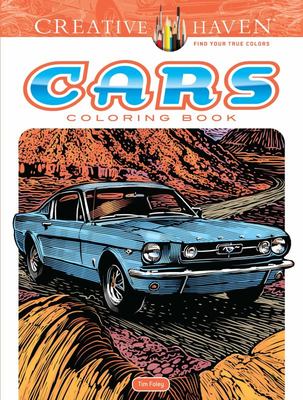 $11.99
AUD
Category: Colouring | Series: Adult Coloring Ser.
These detailed illustrations of classic cars, rendered in woodcut style, race through the decades from a 1926 Ford Model T to a 2006 Ferrari. Thirty-one images depict the cars in evocative settings, including a VW Bus at the Matterhorn, a Peugeot alongside the Arc de Triomphe, and a Moon Rover in a lun ar landscape. Illustrations are printed on perforated pages for easy removal and display. Specially designed for experienced colorists, Cars and other Creative Haven® adult coloring books offer an escape to a world of inspiration and artistic fulfillment. Each title is also an effective and fun-filled way to relax and reduce stress. ...Show more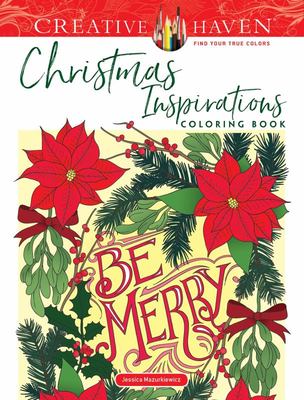 $12.99
AUD
Category: Colouring | Series: Creative Haven Coloring Bks.
'Tis definitely the season to be jolly with this delightful book of 31 heartwarming Christmas sayings, each surrounded by festive designs to color. You can take a break from the holiday bustle as you color fun phrases like "It's not Christmas without cookies," "Keep Calm and Jingle On," and many more. P ages are perforated and printed on one side only for easy removal and display. Specially designed for experienced colorists, Christmas Inspirations and other Creative Haven(R) adult coloring books offer an escape to a world of inspiration and artistic fulfillment. Each title is also an effective and fun-filled way to relax and reduce stress. ...Show more