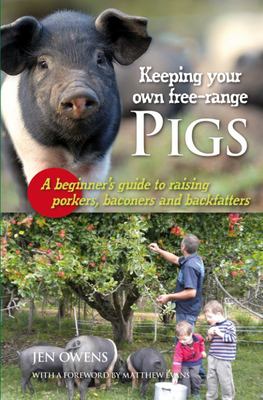 $24.95
AUD
Category: Animals
Pigs are intelligent, challenging and fascinating creatures. They also taste great. This book guides you in feeding and housing your pigs in a caring and cost-effective way, in an environment that supports your pigs' natural instincts.
$34.99
AUD
Category: Animals
'I can't recall us ever talking about anything other than eels and how to best catch them, down there by the stream. Actually, I can't remember us speaking at all. Maybe because we never did.' The European eel, Anguilla anguilla, is one of the strangest creatures nature ever created. Remarkably little is known about the eel, even today. What we do know is that it's born as a tiny willow-leaf shaped larva in the Sargasso Sea, travels on the ocean currents toward the coasts of Europe - a journey of about four thousand miles that takes at least two years. Upon arrival, it transforms itself into a glass eel and then into a yellow eel before it wanders up into fresh water. It lives a solitary life, hiding from light and science both, for ten, twenty, fifty years, before migrating back to the sea in the autumn, morphing into a silver eel and swimming all the way back to the Sargasso Sea, where it breeds and dies. And yet . . . There is still so much we don't know about eels. No human has ever seen eels reproduce; no one can give a complete account of the eel's metamorphoses or say why they are born and die in the Sargasso Sea; no human has even seen a mature eel in the Sargasso Sea. Ever. And now the eel is disappearing, and we don't know exactly why. What we do know is that eels and their mysterious lives captivate us. This is the basis for Patrik Svensson's quite unique natural science memoir; his ongoing fascination with this secretive fish, but also the equally perplexing and often murky relationship he shared with his father, whose only passion in life was fishing for this obscure creature. Through the exploration of eels in literature (Günter Grass and Graham Swift feature, amongst others) in the history of science (we learn about Aristotle's and Sigmund Freud's complicated relationships with eels) as well as modern marine biology (Rachel Carson and others) we get to know this peculiar animal, and in this exploration, also learn about the human condition, life and death, through natural science and nature writing at its very best. As Patrik Svensson concludes: 'by writing about eels, I have in some ways found my way home again.' ...Show more

$21.99
AUD
Category: General | Series: Read This Ser.
So you want to be a YouTuber, but your videos only get a handful of views and your fan base just doesn't seem to grow? How come you haven't made it big yet? Read This If You Want To Be YouTube Famous gives you everything you need to make videos that will net you millions of subscribers and the money to match. With advice from some of the world's biggest YouTubers, inside interviews with the experts, and technical information, this book is the only thing that stands between you and YouTube fame. ...Show more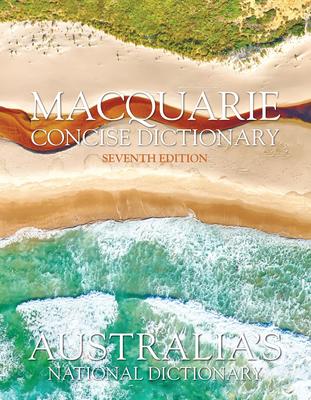 $59.99
AUD
Category: Dictionaries
The Macquarie Concise Dictionary, like its parent dictionary, continues to adapt to reflect Australian English. It is both international and uniquely Australian, making it the standard dictionary for all Australians. The richness of Macquarie distilled into a compact format, the Concise meets the needs of the general reader in a book which is accessible, portable and easy-to-use.The Seventh Edition features:- hundreds of new words and definitions such as Bechdel test, fat-shame, freecycle, lane filtering, robopoll- words relating to technology, the internet and social media, such as big data, cyberwarrior, digital tattoo, domotics, dox, listicle, live-tweet, smart buoy- words and phrases from regional Australia, such as early minute, four-pointer, mufti day, Stobie pole- illustrative phrases which clearly show how a word is used in context- extensive usage notes - etymologies ...Show more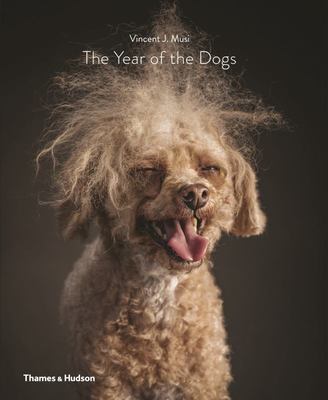 $45.00
AUD
Category: Animals
As a National Geographic photographer, Vince Musi travelled the world to photograph lions, tigers and bears. All that changed when his son turned sixteen - he decided to try something different; to spend some quality time at home and open a hometown studio to photograph dogs. From a farting bulldog to an opera-loving labrador, Musi chronicles the personalities of everyday dogs in words and photographs. His stunning portraits are matched with witty 'dogographies' and a comic blend of Vince's own personal stories - from girl-next-door crushes to professional failures - from his wildly popular Instagram feed. Now, for the first time, The Year of the Dogs brings together this eccentric cast of characters in one volume, doggone guaranteed to put a smile on the face of anyone who loves animals. ...Show more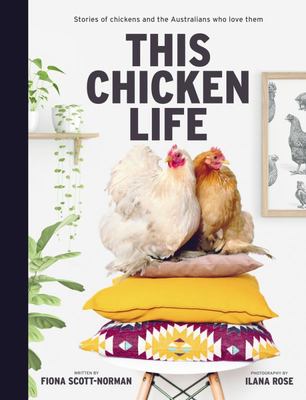 $32.99
AUD
Category: Animals
This Chicken Life is a heart-warming and playful celebration of chickens and the Australians who love them. Striking photography and inspiring stories show the diversity and eccentricity of Australians who adore their chickens. You'll meet Jareth Bullivant, an animal liberationist who takes his rescue c hickens to the beach; Nik Round, an advertising executive who is focused on saving a heritage breed; Summer Farrelly, a 12-year-old with autism, who connects with the world through her chooks and has started a chicken therapy program; and Holly Snowflake, a comedian who performed her show, Crazy Chicken Nerd, with her silkie bantams. There are also essays on all-important topics, such as how to name your chook, the pecking order and chicken maths. This Chicken Life unpacks an obsession and a love affair. Chickens and humans, heart to heart, face to beak. This is no fad, it's a way of life.   ...Show more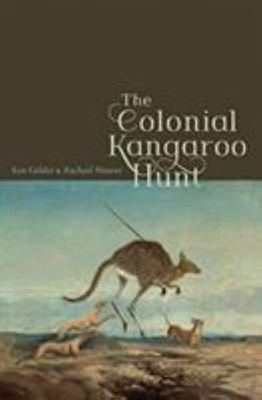 $39.99
AUD
Category: Animal Care
From the arrival of Captain James Cook in 1770 to classic children's tale Dot and the Kangaroo, Ken Gelder and Rachael Weaver examine hunting narratives in novels, visual art and memoirs to discover how the kangaroo became a favourite quarry, a relished food source, an object of scientific fascination, and a source of violent conflict between settlers and Aboriginal people. The kangaroo hunt worked as a rite of passage and an expression of settler domination over native species and land. But it also enabled settlers to begin to comprehend the complexity of bush ecology, raising early concerns about species extinction and the need for conservation and the preservation of habitat. ...Show more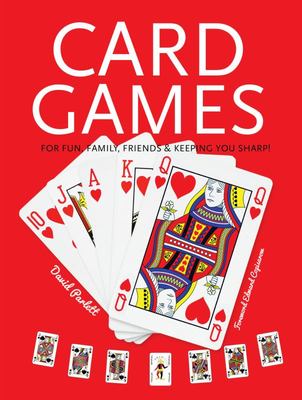 $24.99
AUD
Category: General | Series: Puzzle Power Ser.
Cribbage, Knockout Whist, Rummy and Klondike are among the multitude of games and variations packed into this simple companion to essential entertainment. With scoring systems and tips and tricks to amaze your friends and keep you sharp you'll find this new book an invaluable part of your leisure time, a sociable break from mobiles and TV screens. ...Show more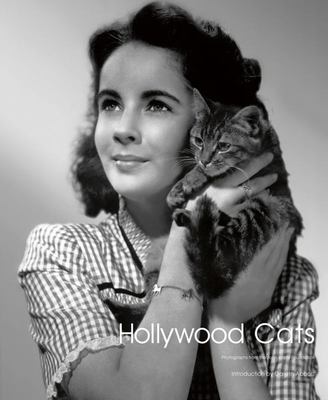 $26.99
AUD
Category: Animals
"There is a saying that you never really own a cat, rather the cat owns you. If that really is the case then we should be grateful that they allowed themselves to be photographed at all, for they are just as much the stars of the show as their human counterparts" from the introduction There were an impr essive number of animal stars during the golden age of film; not just cats, but also dogs, lions, monkeys, elephants and any number of other species that could find a part to play. With studio contracts and the potential to earn sums equal to that of their human co-stars was it any wonder that animals (and their trainers) were ever present. Cats, however, had something of a unique place within this menagerie of animals. Some, like the young cat that sits on Marlon Brando's knee in a scene from The Godfather found themselves a place in cinema history, but most simply lived out their lives within the confines of the lots untroubled by dreams of stardom. Hollywood Cats showcases an incredible selection of photographs, taken during the golden age of Hollywood, of stars with their cats, celebrating and documenting this special relationship. Both Carole Lombard and Greer Garson manage to look even more sultry draped alongside their feline friends; photographs of madcap duo Laurel and Hardy playing with a kitten are both comical and endearing. Perhaps the most famous - and arguably the most important of all Hollywood cats is the MGM lion, Leo, who appeared (and still appears) on every MGM movie. ...Show more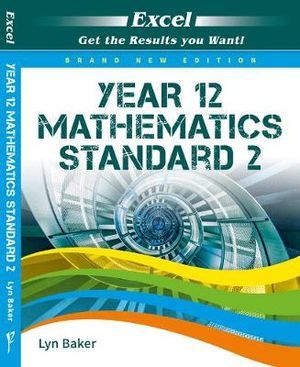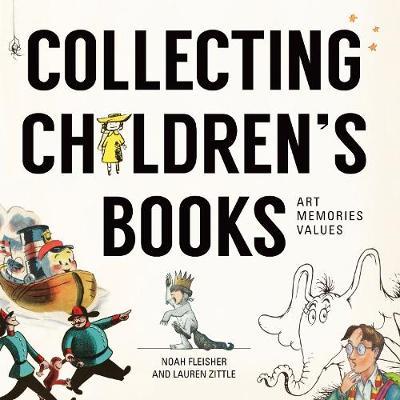 $46.99
AUD
Category: General | Reading Level: General Adult
When We Were Very Young Children's Books delight the young and the young at heart. From the gentle ritual of Goodnight Moon to the incredible odyssey of bad boy Max in Where the Wild Things Are, these timeless tales remain with us as certainly as a mother's hug. Collecting Children's Books showcases som e of the finest books and accompanying artwork from 1900 to the present in a warm, informative and exquisite fashion, reminding us all of the joy found in this transcendent genre. From Winnie-the-Pooh to Curious George, Alice in Wonderland to Mary Poppins, and from The Poky Little Puppy to The Very Hungry Caterpillar, you will enjoy a treasure trove of remarkable--and highly collectible--children's literature. This delightful hardcover book features: * More than 100 years of classic and collectible Children Books, including values for signed and unsigned First Edition works.*500 color images* Original art from such masters as Garth Williams (Charlotte's Web, Stuart Little), Maurice Sendak (Where the Wild Things Are) and Dr. Seuss.* Collecting tips, what to look for when buying, and lists of suggested readings by era for those seeking to rediscover the pleasure--and value--found in children's literature. ...Show more
$19.99
AUD
Category: Dictionaries
An essential resource for all serious Scrabble players. This major new edition is fully updated to include all valid words between 2 and 9 letters in length from the latest official Scrabble wordlist, and allows players to settle disputes over the eligibility of words. This book includes all playable wo rds of two to nine letters in length, in one easy-to-follow straight alphabetical list. The short definitions, given for every main word listed, have been updated for this new edition, and allow players to check meanings of words without having to consult a second dictionary. Collins Scrabble dictionaries are endorsed by Mattel and are an essential reference for all Scrabble players. SCRABBLE(tm) is a registered trademark of J. W. Spear & Sons Ltd., a subsidiary of Mattel, Inc.© 2016 Mattel, Inc. All Rights Reserved. ...Show more