$27.99
AUD
Category: Speculative Fiction | Series: The Last Hour
From internationally bestselling author Cassandra Clare comes the first novel in a brand new Shadowhunters trilogy. Evil is hiding in plain sight and the only thing more dangerous than fighting demons is falling in love. Cordelia Carstairs is a Shadowhunter, a warrior trained since childhood to battle d emons. When her father is accused of a terrible crime, she and her brother travel to Edwardian London in hopes of preventing the family's ruin. Cordelia's mother wants to marry her off, but Cordelia is determined to be a hero rather than a bride. Soon Cordelia encounters childhood friends James and Lucie Herondale and is drawn into their world of glittering ballrooms, secret assignations, and supernatural salons, where vampires and warlocks mingle with mermaids and magicians. All the while, she must hide her secret love for James, who is sworn to marry someone else.But Cordelia's new life is blown apart when a shocking series of demon attacks devastate London. These monsters are nothing like those Shadowhunters have fought before – these demons walk in daylight, strike down the unwary with incurable poison, and seem impossible to kill. London is immediately quarantined. Trapped in the city, Cordelia and her friends discover that their own connection to an dark legacy has gifted them with incredible powers – and force a brutal choice that will reveal the true cruel price of being a hero. The start of a brand-new and highly anticipated Shadowhunters series. The protagonists are the children of characters from the Infernal Devices series. The fourth series in The Shadowhunter Chronicles, following on from The Mortal Instruments, The Infernal Devices and The Dark Artifices. The Shadowhunter world has captivated 40 million readers worldwide. Rights have been sold in over 30 countries, and the books have made bestseller lists all over the world. ...Show more
$29.99
AUD
Category: Speculative Fiction
In the months since Pandora English left the small town of Gretchenville to live with her mysterious great aunt in a supernatural Manhattan suburb, her whole world has been turned upside down. Pandora has discovered she is the chosen one, the Seventh Daughter of a Seventh Daughter, and during the impend ing Revolution of the Dead, she alone will have the power to save all life as we know it. The Agitation is unfolding, building towards the Revolution, and Pandora can no longer deny the truth in these incredible prophecies. But what will she do when the moment comes? How can she stand against the army of the dead? Pandora's relationship to her spirit guide, Lieutenant Luke, is intensifying. She's had to grapple with ghosts, vampires and necromancers. Now, with the Blue Moon approaching and a new exhibition opening at The Met, which celebrates an ancient female pharaoh done wrong in antiquity, powerful forces threaten to upend the balance of life and death. Pandora is given the chance to find out what happened to her parents all those years ago, but first she must put her own supernatural gifts to the test. From the best-selling author of The Blood Countess, The Spider Goddess and The Skeleton Key.   ...Show more
$22.99
AUD
Category: Speculative Fiction | Series: The\Witcher Ser.
Introducing Geralt the Witcher - revered and hated - who holds the line against the monsters plaguing humanity in the bestselling series that inspired the Witcher video games and a major Netflix show. Geralt of Rivia is a Witcher, a man whose magic powers and lifelong training have made him a brilliant fighter and a merciless assassin. Yet he is no ordinary killer: he hunts the vile fiends that ravage the land and attack the innocent. But not everything monstrous-looking is evil; not everything fair is good . . . and in every fairy tale there is a grain of truth. Andrzej Sapkowski, winner of the World Fantasy Lifetime Achievement award, started an international phenomenon with his Witcher series. The Last Wish is the perfect introduction to this one-of-a-kind fantasy world. ...Show more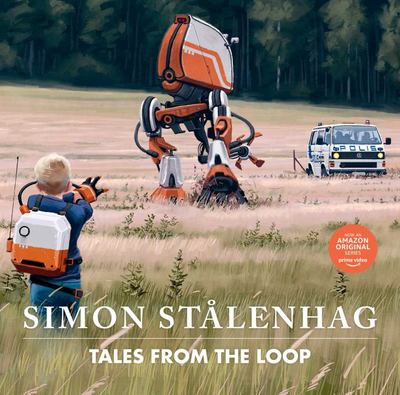 $49.99
AUD
Category: Speculative Fiction
'Remarkable... beautiful' - National Public Radio  These are the tales of an extraordinary journey: from the small towns of Sweden to the deserts of Nevada to the bitter chill of Siberia. A journey where children make friends with abandoned robots... in a world where dinosaurs roam freely. These are t he Tales from the Loop. Stories told in both words and haunting illustrations, TALES FROM THE LOOP captures a not-too-distant reality that is both haunting and imminent: addressing the many ways developing technology and nature can create havoc and wonder in our world... and the hope we might still find in that future.  Perfect for fans of everything from STRANGER THINGS to JURASSIC PARK to JUMANJI, Tales from the Loop is an incredible, unmissable work of genius. PRAISE for SIMON STALENHAG 'Tales has the magic. It's got the robots, the weirdness, the dinosaurs. But most of all, it has the wonder. No one who picks this book up will be the same person when they put it down again' NPR on Tales from the Loop 'No words to describe this novel in pictures. Stahlenhag defined a whole new aesthetic for scifi in the 21st century' Damien Walter on The Electric State 'A chilling, unforgettable visual and narrative experience' Locus on The Electric State Stalenhag's 'stories crawl into my brain and mess with my memory of history, time and place' NPR on The Electric State   ...Show more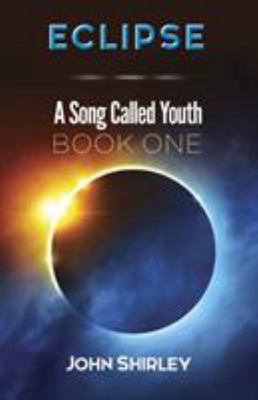 $27.99
AUD
Category: Speculative Fiction
Gripping cyberpunk novel -- the first in a trilogy -- portrays clash between fascist overlords and rebels who battle mind control and weapons of mass destruction with sex and drugs and rock and roll. "Chillingly plausible." -- Kirkus Reviews.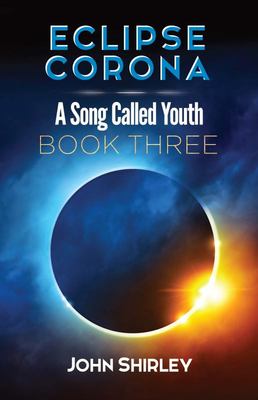 $27.99
AUD
Category: Speculative Fiction
"John Shirley's prophet-in-the-cyberwilderness voice deserves high billing among the best." -- Roger ZelaznyThis classic of cyberpunk literature brings John Shirley's "A Song Called Youth" trilogy to a thrilling conclusion. After the fundamentalists of the Christian Fascist Second Alliance find themselv es discredited in the United States, they make a final, terrifying stand in Europe. Their genocidal program of concentration camps, mind control through media manipulation, and secret treaties goes unopposed -- save for the rebels of the New Resistance. Forging an uneasy alliance between Israeli and Muslim fighters, the guerilla warriors lead the battle to prevent the Second Alliance from sending humanity into the darkness of a total eclipse.A gripping novel in its own right, Eclipse Corona follows Eclipse and Eclipse Penumbra, Shirley's previous tales of a gang of technologically adept rebels with a passion for sex and drugs and rock and roll. The "eclipse" of the titles refers to the shadows that war casts across the light of conventional morality, allowing citizens to tolerate the erosion of their civil rights. Originally published in the 1980s, the Eclipse trilogy has proved chillingly prescient in its anticipation of twenty-first century issues, from drone surveillance to the growth of Europe's radical right movements to an increasingly dark web of media manipulation and propaganda. ...Show more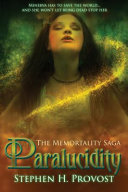 $22.99
AUD
Category: Speculative Fiction | Series: The\Memortality Saga Ser.
Somebody wanted Minerva Rus dead. They succeeded. But Minerva isn't letting a little thing like death stop her.After the dangerous adventure that killed her in Memortality, Minerva Rus has reconciled herself to being dead. She and her also-dead boyfriend Raven share an amazing gift that allows them to b ring the dead back to life--including each other. Now that Jules, their most dangerous enemy, has been banished from reality and trapped inside her own mind, Minerva and Raven plan on enjoying the eternity of their unnatural lives.But immortality isn't safe. Minerva and Raven's life-giving powers mysteriously fade, forcing them to take refuge in The Between, a shadowy realm of memories that lies between life and death. And now their old adversary Jules is on the loose, partnered with a resurrected Nazi scientist planning a monstrous experiment that will change the destiny of the human race. It's up to a 21-year-old dead girl to save the world--again. ...Show more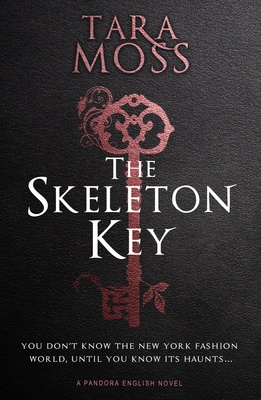 $19.99
AUD
Category: Speculative Fiction
By day, Pandora English is a lowly fashion assistant. But by night, she is a supernatural scion. The Crow Moon is rising and Pandora has a date with Civil War soldier Lieutenant Luke, who will be flesh-and-blood for one night only. When Lieutenant Luke disappears, Pandora must unlock the mysteries of Nu mber One Addams Avenue with her skeleton key and discover the secrets that lie in the forgotten laboratory of Dr Edmund Barrett. For Pandora has been warned: a powerful force is in the house. As Friday the Thirteenth looms, Pandora English and the citizens of Spektor are in grave danger. For the dead will rise and terror shall reign. ...Show more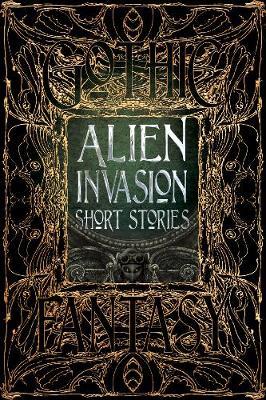 Alien Invasion Short Stories
by Suo Hefu (Contribution by); Laura Pearlman (Contribution by); Tim Pieraccini (Contribution by); William R. D. Wood (Contribution by); Eric Reitan (Contribution by); John Walters (Contribution by); S. A. Westerley (Contribution by); Bo Balder (Contribution by); Jennifer Rachel Baumer (Contribution by); Maria Haskins (Contribution by); Rachael K. Jones (Contribution by); Claude Lalumière (Contribution by); Rich Larson (Contribution by); Angus McIntyre (Contribution by); Sunil Patel (Contribution by)
$44.99
AUD
Category: Speculative Fiction | Series: Gothic Fantasy Ser.
Visitors from other planets have long obsessed us. H.G. Wells' War of Worlds spawned a huge wave of speculative fiction but the roots of such fears run deep in our literature, where the mysteries of other cultures have long threatened the familiar and the comfortable. Did aliens build the ancient pyrami ds? do they live amongst us today? what happens when they invade? And are they just the people from the next valley? or country? or planet? Would it be an inevitable act of aggression, one of assistance and care, or simply a reminder of our paltry existence in a crowded universe? Flame Tree's successful Gothic Fantasy series brings a brilliant new mix of classic and new writing, in this beautiful edition. ...Show more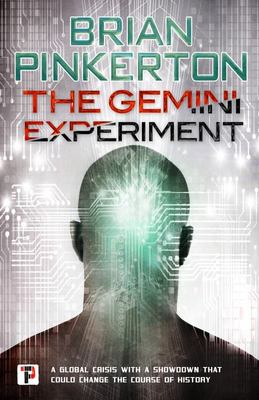 $24.99
AUD
Category: Speculative Fiction | Series: Fiction Without Frontiers Ser.
"A dizzying compilation of action scenes and moral quandaries...Pinkerton wields fast pacing and an entertaining, electrifying plot" - Publishers Weekly   In a secret lab, a team of doctors and scientists funded by a mysterious billionaire create the first human replica entirely from technology. The r obot is prepared to host the digitized consciousness of Tom Nolan, a family man suffering from a terminal illness.  But when Tom's replica escapes before the transfer can take place, he is faced with the horrors of an alter ego bent on death and destruction. When the experiment draws the attraction of spies, Tom is caught up in an international crisis with a showdown that could change the course of the world.   FLAME TREE PRESSis the new fiction imprint of Flame Tree Publishing. Launched in 2018 the list brings together brilliant new authors and the more established; the award winners, and exciting, original voices. ...Show more
$22.99
AUD
Category: Speculative Fiction | Series: The\Witcher Ser.
Geralt the Witcher - revered and hated - holds the line against the monsters plaguing humanity in the bestselling series that inspired the hit Witcher Netflix show and video games. Geralt of Rivia is a Witcher, a man whose magic powers and lifelong training have made him a brilliant fighter and a mercil ess assassin. Yet he is no ordinary killer: he hunts the vile fiends that ravage the land and attack the innocent. But not everything monstrous-looking is evil; not everything fair is good . . . and in every fairy tale there is a grain of truth. Andrzej Sapkowski, winner of the World Fantasy Lifetime Achievement award, started an international phenomenon with his Witcher series. In this second collection of short stories, following the adventures of the hit collection The Last Wish, join Geralt as he battles monsters, demons and prejudices alike . . . ...Show more